FabEagle®MES
The MES for Process-Driven and Scalable Production Control in Photovoltaic Production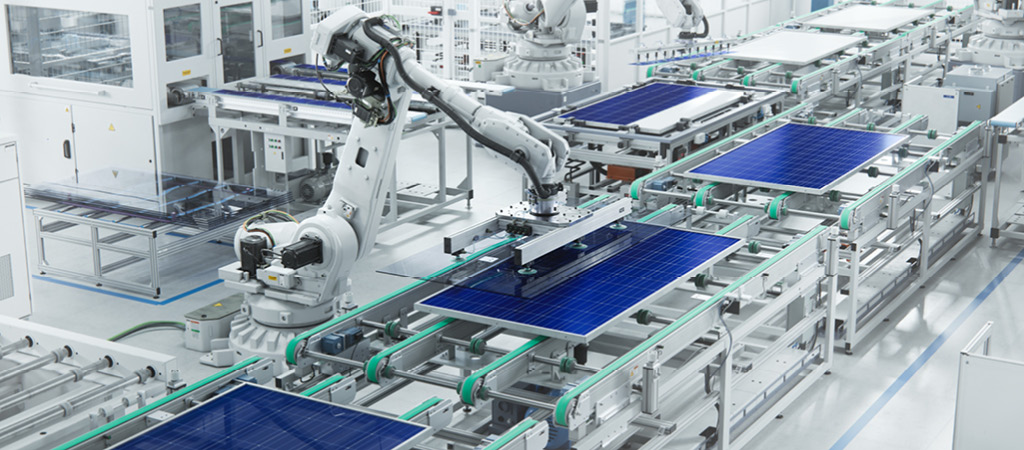 Our FabEagle®MES (Manufacturing Execution System) is the solution for high-performance data acquisition and large-scale production control for the photovoltaic (PV) and battery industries, where every percent counts for reliability and efficiency to optimize quality and price. With more than 20 years of industry experience, we know these requirements and address them with a process-driven MES that enables you to achieve continuous traceability and reliable tracking rates in high-volume production.
FabEagle®MES – Your benefits
Software-controlled work sequences ensure the process stability across the whole production

Digital recipes, bill of material and orders simplify production processes and ensure deadlines are met

Automatic specification of recipe and machine parameters saves time in production management

Central transport control increases the efficiency of production processes

Reporting and analysis functions improve quality management

Visualization of alarms and trends reduces response times for maintenance

Automatic documentation and data collection simplifies work tasks

Machine monitoring identifies and reduces bottlenecks and causes of downtimes

Acquiring material and product data for complete traceability provides important insights into the influence of individual process steps on manufacturing processes and product parameters

Automatic data archiving to verify the quality of manufactured products

Complete traceability down to individual solar cells thanks to virtual wafer tracking
FabEagle®MES applications in PV and battery production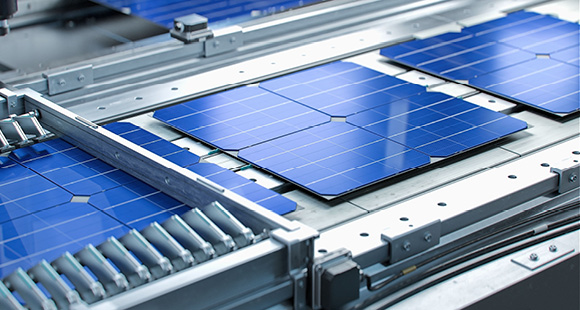 Solar cell production
To precisely monitor and control the manufacture of highly efficient solar cells, FabEagle®MES offers you single-wafer tracking through all process steps within photovoltaic cell manufacturing.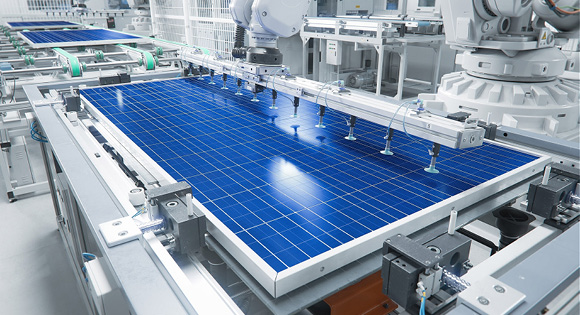 Solar module production
With graphical user interfaces, FabEagle®MES supports you in solar module production, for example with module inspection and rework, as well as in configuring and monitoring the automatic palletizing of finished modules.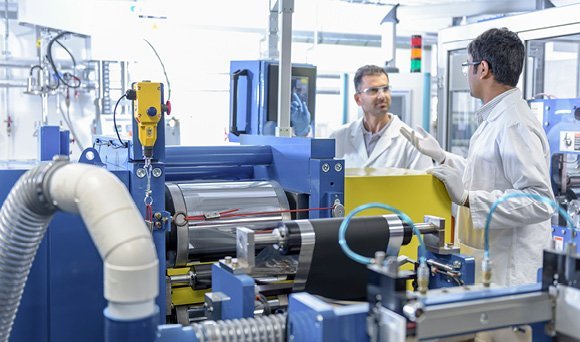 Battery cell manufacturing
The production of battery cells is characterized by a variety of different processes and manufacturing technologies. As a central link between your company IT and production areas, FabEagle®MES handles the exchange of data for processing production orders and managing all production specifications.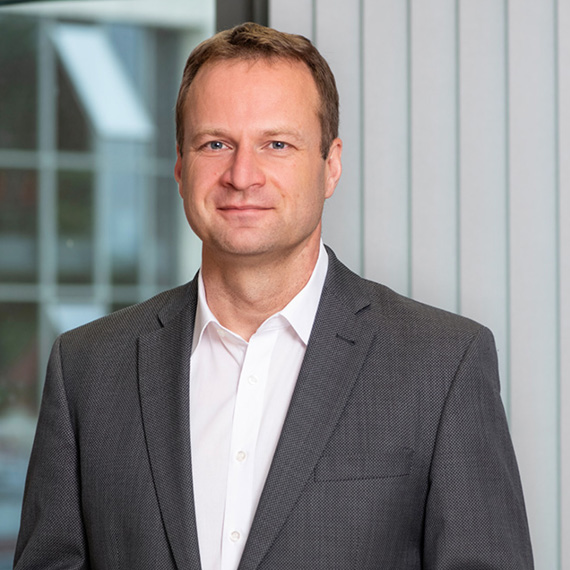 Frank Tannhäuser
Senior Sales Manager
Manufacturing Automation, Automotive, Photovoltaic