Digital Customer Portal for Mechanical Engineering
Strengthen customer satisfaction and customer loyalty in the long term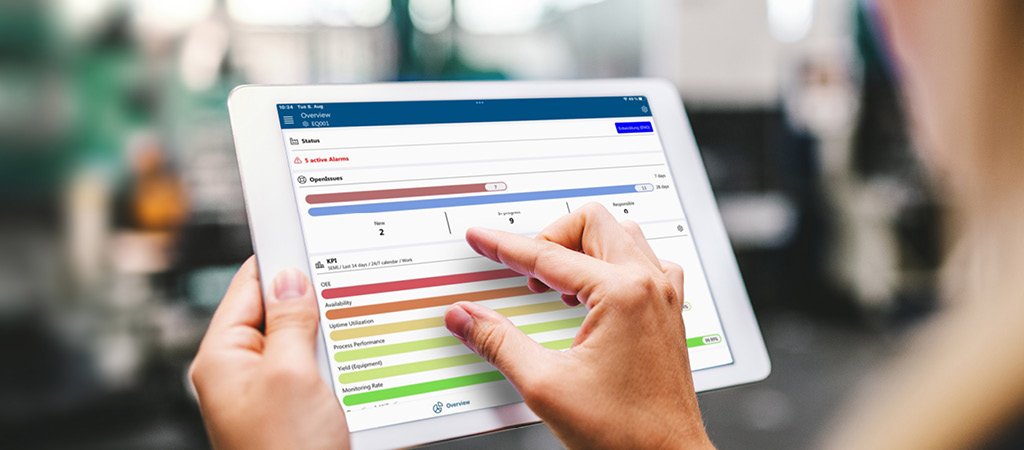 Increasing customer satisfaction and service revenue while optimizing support costs is a key challenge for you as a machine manufacturer. We know that machine operators' expectations regarding support and availability are constantly increasing. This is where our digital customer portal comes in, the modern interface between you as a machine manufacturer and your machine operators. With our customer portals, you can provide information, share knowledge, and present data clearly around the clock. In this way, you create unique customer experiences and strengthen your customer loyalty in the long term.
Challenges when setting up a customer portal
Establishing data security for customer portals
Protecting personal data and sensitive machine data is a top priority for mechanical engineering when it comes to successfully setting up a customer portal with factory operators. Those responsible are often confronted with strict cloud compliance requirements, which must be met.
Improving internal and external communication
Inefficient communication, both internally and externally, is one of the biggest hurdles for machine manufacturers throughout the entire machine life cycle. This is because the large number of stakeholders involved, the complexity of the projects and the machines' high level of individualization require extensive coordination and knowledge transfer.
Ensuring customer recognition
The recognition value is very important for customers and companies. This starts with the design of the machines and systems, extends through the positioning of all marketing and sales channels and continues on beyond communication in service and after-sales. A customer portal with customer-specific branding that corresponds to the machine manufacturer's corporate identity (CI) is therefore a basic requirement.
Running customer portals successfully
Digital customer portals have established themselves as an essential part of the entire customer experience. Machine manufacturers are faced with the challenge of operating them profitably to finance continuous development and at the same time ensure high quality. Establishing cross-selling and up-selling of paid services and products as part of free customer portal access is a challenge that machine manufacturers must face to be profitable.
Seamless migration of existing portal solutions and connection to third-party systems
Today, it is rare to start from scratch. Service managers and after-sales managers are far more often faced with the challenge that a wide variety of software products are already in use but are neither integrated across the board nor gather information in one place. Consequently, there are several hurdles that must be overcome for seamless migration to a new portal solution.
Solutions for medium-sized mechanical engineering firms with EquipmentCloud®
Central web-based SaaS solution that is available anytime, anywhere
With the EquipmentCloud® software-as-a-service solution, machine manufacturers benefit from minimal IT and administration costs, high and secure data availability worldwide, and low initial costs.
Increase service revenue with digital customer portals
Customer portals offer the opportunity to establish services throughout the entire life cycle of machines and systems and thus generate additional income independently of the sale of new machines. The integration of a comprehensive spare parts catalogue with shopping cart function for easy ordering is a useful way to increase service revenue. One source of potential higher earnings is maintenance contracts with variable services, such as digital maintenance calendars (cyclical or data-based) or machine monitoring to detect unforeseen downtimes as proactively as possible and rectify them quickly.
Scalable modules can be used for scaling
The customer portal based on EquipmentCloud® enables efficient collaboration between in-house services and after-sales as well as the end customer on a single platform. For each expansion phase, the range of services is flexibly scaled with nine different modules. This makes a shared database of all modules possible, also including individually configurable dashboards. In addition, you can get started right away in small steps.
Flexible access with PC, laptop and mobile devices
With the EquipmentCloud®, easy and flexible access to the customer portal is possible via both a web application and a corresponding native app for Android and iOS devices. This prevents media discontinuity and allows users to access the customer portal at any time in any situation: on the machine, on the move, in the office or working from home. In this way, they always have access to up-to-the-minute and important information.
Straightforward integration into existing IT infrastructure
Today, information and data are collected and maintained in various systems — starting with CRM, ERP, ticket and spare parts management, PLM and many more. Straightforward integration of the customer portal into existing IT infrastructure via REST interfaces enables bidirectional synchronization and makes the work of administrators easier. At the same time, the user adoption rate is increasing because users can continue working as normal and the new system does not increase the workload. This creates a single source of truth — all relevant information in one central location, up to date and available at any time.
Sophisticated user management
If the customer portal is used by employees as well as by customers and partners, steps are needed to ensure that the information and data are channelled according to the groups for whom they are intended. Through well-thought-out user management, EquipmentCloud® provides granular definitions for visibility, access rights and depth, as well as hierarchies for each area and user group.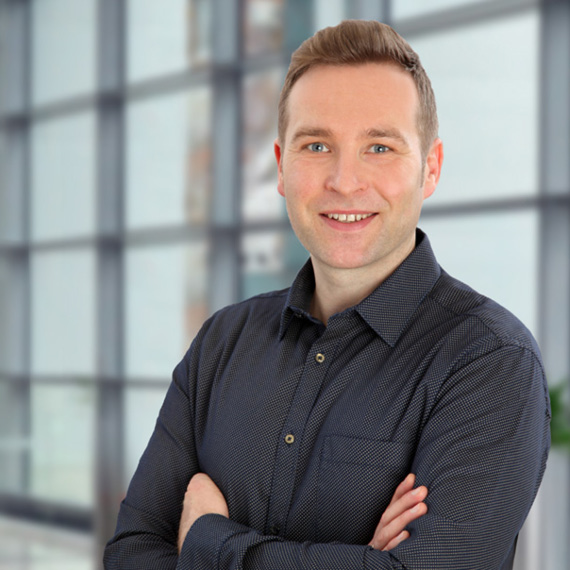 Martin Falsner
Sales Manager
Digitalization