Retrofit: The Upgrade for Production and Research Systems
Renew your equipment and control technology and give your vacuum and coating systems a second life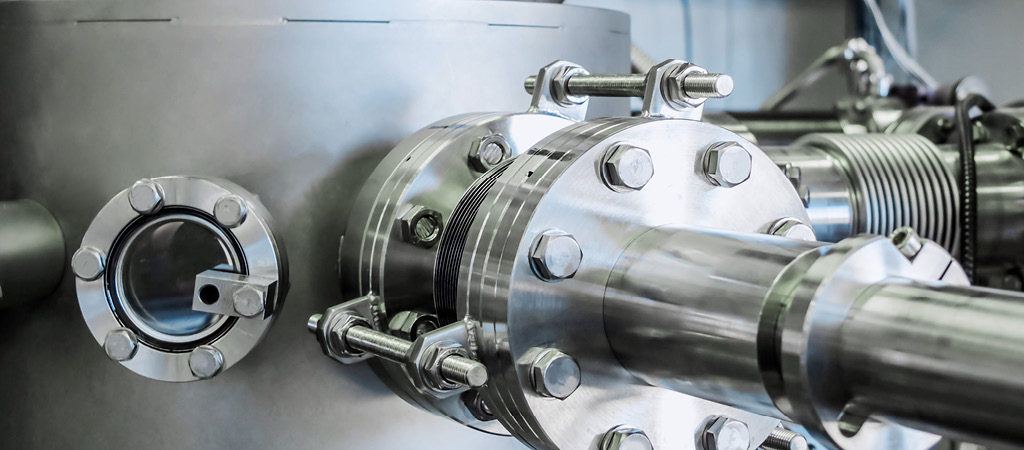 Safe and reliable machine operation is a top priority for many production and research facilities. Over time, as coating and vacuum systems such as
Balzers (e.g. BAK 640, BAK 642 BAK 760, BAK 1200)

Leybold (e.g. Z 550, Z 590, ZH 620 Vanguard/Emerald Z 650, Z 600, Z 660, Z 700, ZV 6000, ZV 1200)

Perkin Elmer (e.g. PERKIN ELMER 4400)

Mikromat (e.g. HZS 02)

MRC 903
grow older, risks often arise regarding to the reliability of the control system and the electrical components. To avoid expensive replacements, retrofitting your existing systems is an ideal solution. This ensures operating reliability for years to come and allows you to take advantage of new implemented technology functions.
The challenges of long-term operation
Spare parts availability and support
Vacuum and coating systems usually are in use for many decades. Electrotechnical components, in particular switching devices, are subject to mechanical wear and must be replaced regularly at the end of the normative service life. After 10 to 15 years, spare parts for many control components are very difficult to obtain and support from the machine control system manufacturer is often discontinued, resulting in extended downtimes due to component failures.
Poor data availability and documentation
Due to inadequate connectivity, old systems do not provide enough data about their status and performance to enable new functions such as preventive maintenance and identification of potential problems by evaluation of the machine data. In addition, it is becoming increasingly difficult to meet the constantly increasing quality management requirements for complete process parameter protocols and their storage in the factory's IT system.
Shorter innovation cycles and growing functional changes
Product innovation cycles are getting shorter, requiring flexible and rapid adaptation of the processes. Outdated systems are often unable to meet this requirement, partly because the possibilities for expansion have already been exhausted. As a result, production processes are no longer efficient enough to compete.
Difficult to operate
Over the years, devices have often been added to the machines that could not be integrated into the automation. This often makes processes more complex because they are not automated and require a great deal of expertise, attention and effort for the operators. Especially at a time when there is a shortage of skilled workers, this poses major challenges for the production.
Outdated standards, regulations and norms
Often, older systems do not comply with current standards, regulations and norms, creating a potential safety, liability and quality risk for the operator. The integration of outdated systems also creates a risk for IT security.
The solution: cost-effective retrofitting instead of expensive new systems
A professional retrofit of your vacuum and coating systems gives you reliability to match that of a new system – but at a fraction of the cost. With over 30 years' experience of developing controls for a wide variety of technologies, from sputtering, thermal evaporation, electron and ion beam processing to plasma-enhanced technologies (PECVD), epitaxy systems (MOCVD), wet chemical and special systems, we are your reliable retrofit partner.
We give your systems a new life and offer tailor-made retrofit solutions to meet your individual requirements:
Upgrade of the machine control system and visualization

Replacement of outdated plant components

Modernization of electrical installations

Modification and expansion for new technologies and products

Upgrade for host connectivity and IT security
Replacing outdated system components
In line with your requirements, we replace selected system components such as HF and DC power supplies, gas inlets (valves and MFCs), drives or measurement technology. Consequently, you actively contribute to reducing potential failures and downtimes. For new long-term availability of spare parts, we favor the use of standard components.
Modernization of electrical installations
In addition to retrofitting the control system, we offer partial or complete CE-compliant replacement of the electrics. This involves replacing worn parts with modern components and, if necessary, modifying the system in accordance with current requirements for personal protection and EMC shielding. Also included: revision and updating of documentation (circuit diagrams, circuit lists, etc.) for easier maintenance and servicing of the system in the future.
Upgrade of the machine control system and visualization
We offer you suggestions for the right solution for reliable machine operation and optimal process control. Robust industrial PCs, sometimes also in combination with PLCs, are the basis for upgrading the machine control. As a result, we support you with new control software to implement state-of-the-art parameterization, recipe management and process logging. This makes the operation of the plant simple, consistent and comprehensible in every respect. On the hardware side, the use of modern components with fieldbus interface makes it easy to adapt the control system to plants of different sizes and functionality. As a useful side effect, this reduces the amount of cabling required, which leads to a further increase in functional safety.
Modification and expansion
We upgrade on demand existing system that even the "old" machine can keep up with the shorter innovation cycles and meet your requirements. This includes the upgrade of equipment for new process technologies, process engineering or modified production processes.
Upgrade host connection and IT security
The increasing demands on quality management often require complete process and batch documentation. As part of the control system upgrade, we equip the machines with IT interfaces for the host connection and integrate them into the factory IT and OT. To provide the necessary connectivity, we implement Industry 4.0 standards such as OPC UA, MQTT or SECS/GEM interfaces for the semiconductor industry. On this occasion, we offer customized IT security solutions to prepare networked control systems for the growing challenges of protecting against cyber attacks.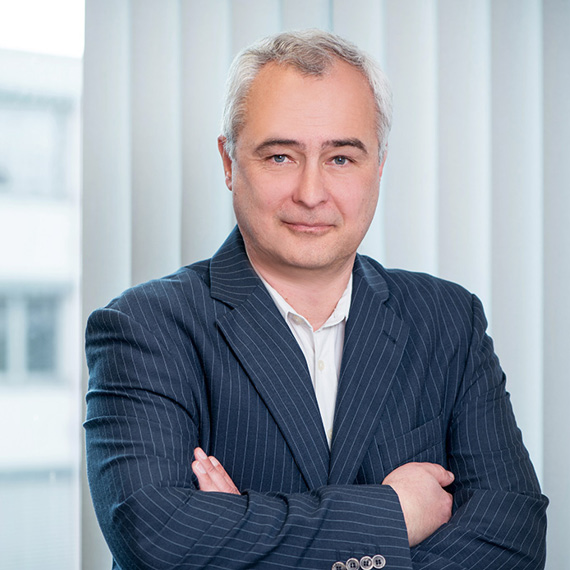 Hans Taubert
Inside Sales
Control Systems, Vacuum and Thin Film Technology