Equipment Control for Vacuum and Thin Film Coating Systems
Your reliable equipment control with intuitive process visualization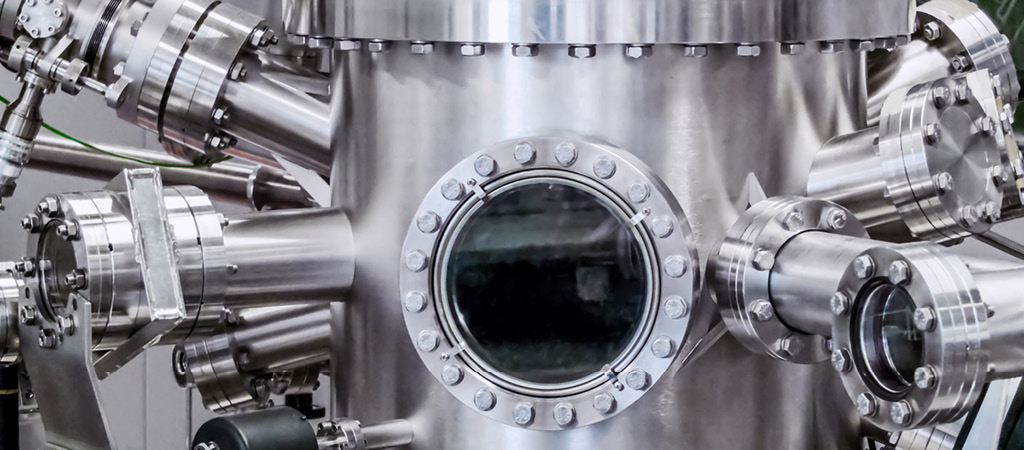 In vacuum coating and thin film technology, precision and reproducibility are important for layers that are only a few microns thin. Comprehensive visualization and intuitive operation help you to monitor processes and intervene quickly and safely when needed. An IPC-based control system for your coating equipment, in which all process steps from pre-treatment to coating processes and post-treatment can be automated, offers you the benefits of modern control technology while maintaining reliability.
Challenges in controlling vacuum coating equipment
Reliable control technology
In some cases, vacuum and thin-film processes can take several hours and produce dozens of layers. Instabilities during the processing time must be prevented at all costs due to the frequently necessary layer specifications in terms of thickness and reproducibility. In addition, expensive or toxic substances are sometimes used in the coating process, which place high demands on the reliability of the control system.
Intuitive process visualization
From a single start/stop button with a load bar showing process progress to the visualization of each measuring tube and every valve with the display of process gases and flowrates to extensive trend functions – the demands on visualization systems are versatile. Flexible implementation with PLC-based systems is difficult, especially in view of the increasing volume of data. If customers also require a split display on several monitors of different variables or comprehensive data visualization, that adds to the challenges of process visualization.
Powerful diagnostics
Operation of coating plants requires enhanced diagnostic capabilities. Even during commissioning, process monitoring must provide information about process stability, for example whether a controller oscillates or voltage surges occur. Typically, precise process monitoring continues also during active production operation. In addition, trend and process data must be made available for detailed subsequent evaluations of the coating process, which can be used for process control and quality assurance. With pure PLC controls, it is often complex work to export this data from the systems and make it available on third-party systems for evaluation.
Machine maintenance and servicing
Control systems often grow and develop during the operating life of the machinery. In many cases, this also means that the components used are outdated. The lack of control software support makes maintenance and servicing difficult. In addition, systems that have been developed in stages run the risk of building up knowledge silos of individual employees. New software should therefore be designed as flexibly as possible from the outset, or the possibility of a retrofit should be examined.
ToolCommander®: Your intuitive equipment control from experts
For over 30 years, we have been implementing equipment control systems for vacuum coating technology – from research equipment to series machines that are used in factories around the world. In combination with our ToolCommander® software framework, which is well established on the market, we offer you the best solutions to meet your challenges in the coating industry.
Deep understanding of coating processes
Thanks to our many years of project and industry experience, we have a profound understanding of processes, for example with
Chemical Vapor Deposition (CVD),

Physical Vapor Deposition (PVD),

Plasma-enhanced Chemical Vapor Deposition (PECVD) and

Atomic Layer Deposition (ALD).
Our equipment controls are prepared for both individual layers (e.g. decorative layers) as well as for multi-layer systems in the optical industry and support various technologies such as resistance evaporation, electron beam evaporation, sputtering and plasma etching.
Clear and intuitive operation
Our modern, touch capability optimized user interface encourages your customers to use it intuitively.
In automatic mode, process recipes are processed and logged fully automatically.
Depending on customer requirements, the recipe manager provides fixed recipe screens, which are preferred in production scenarios, or graphical editors for the free generation of process recipes.
The individual system components (e.g. pumps, MFCs, power supplies) are parameterized and operated individually using integrated manual control.
During commissioning and service, our unique interlock handling with real-time visualization, comprehensive I/O diagnostics and our system diagnostics support an efficient workflow.
User-friendly and scalable visualization
With ToolCommander®, you provide your customers with information in a user-friendly way and can flexibly adjust the level of detail of the process visualization to meet their requirements. Thanks to its scalability, ToolCommander® also allows different views to be displayed simultaneously on different screens.
Easy reporting
The trend module is designed for process monitoring, which provides both live data during operation and historical data of completed coating processes comprehensively and individually. You can flexibly select which data should be visualized graphically or in tabular form. All process and machine data are written to an integrated database and can be exported directly.
Reliable stability
Pure PLC-based equipment control systems have a defined computing cycle. That is why we also use PLC-based control components for time-critical processes. However, vacuum coating and thin-film technology processes generally do not require cycles in the range of milliseconds. That is why we implement an IPC-based controller, which combines the advantages of comprehensive data management due to its memory storage capacity with extensive visualization and high reliability.
The advantages of an IPC-based software product
Using a tried and tested software product that is accepted on the market offers many advantages. The C#/.NET standard technology used in ToolCommander® and widely used all over the world offers you a future-proof system with excellent maintainability and support. With an actively supported software framework, you also benefit from regular product updates with new features and security updates. By using an IPC, you are also independent of availability, price developments and the varying regional acceptance of PLC suppliers.
Optional machine connection
Depending on the industry, there are requirements for the direct integration of your machines into the IT/OT environment of the factory owner or research institution. With the optional FabLink® integration solutions that are compliant with the SEMI standard, or FabEagle®Connect, you can establish a machine connection securely and easily. This means that extensive data evaluations and analyses, including the use of AI modules, can be implemented directly.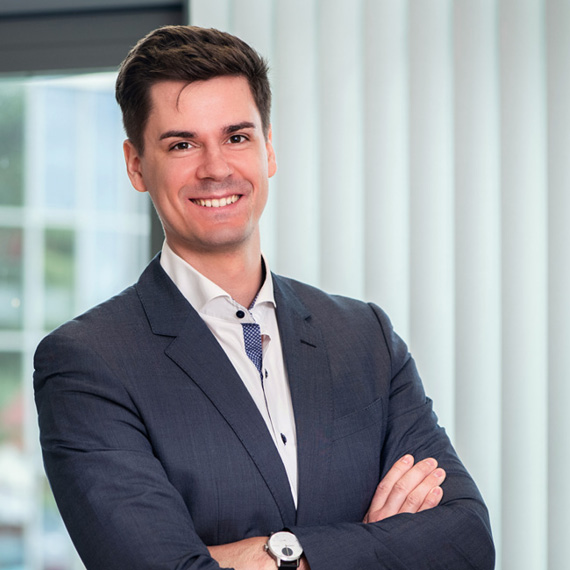 Maximilian Junge
Sales Manager
Equipment Control & Integration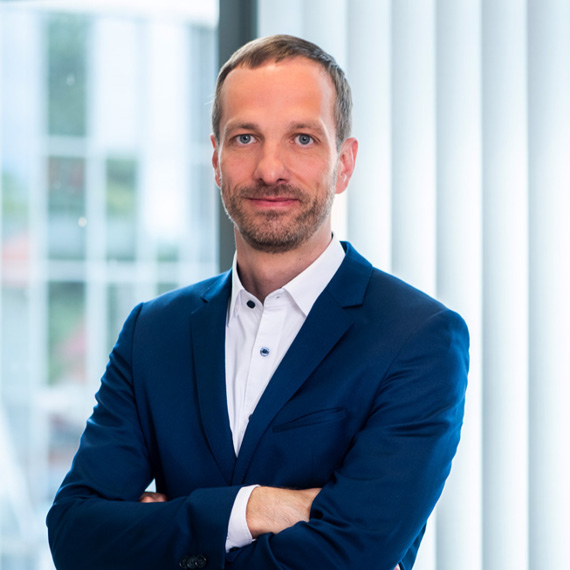 Frank Geißler
Director Sales