Data-Based Services for Predictive Maintenance
Use your machine data for intelligent maintenance and reduce unplanned downtimes to a minimum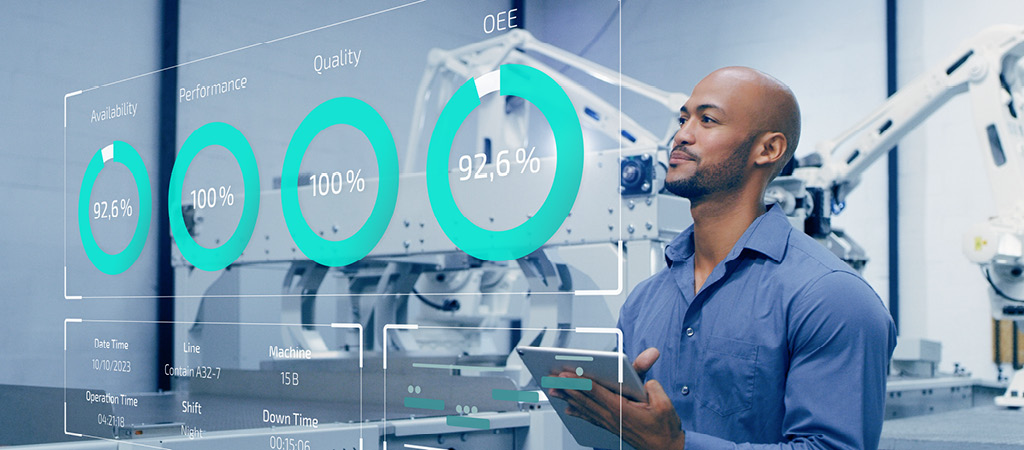 As a machine manufacturer, how can you calculate unforeseen downtimes, which represent the biggest business risk in mechanical engineering, and reduce them to a minimum? Data-based services not only reduce maintenance costs, but also significantly increase the efficiency of production processes. By analyzing machine data in real time, you can carry out maintenance at the optimal time, identify problems early on and intelligently prevent them. Data-based services also extend the life of machines and strengthen customer loyalty — your competitive advantage
Challenges for establishing data-based services
Lack of customer acceptance
Data-based services require operators to be willing to share their machine data with manufacturers. In order to counteract a lack of customer acceptance, transparency and awareness must be created as to which data is used and what added value results from the data-based services.
Lack of resources
Small and medium-sized machine manufacturers often lack the resources to invest in new technologies, specialists or infrastructure to implement data-based services.
Data security and protection against cyber attacks
With the increasing networking of machines, processes and IoT devices and the use of data, the risk of cyber attacks and data loss is also increasing. Secure communication, infrastructure and data encryption therefore have the highest priority in order to be able to offer data-based services without adverse incidents.
No organizational digitalization mindset
A strong digitalization mindset is the driver for digital transformation. Willingness to change, the will to innovate, customer focus, data orientation and technological affinity are its main characteristics. Without this mindset, it is difficult to identify and successfully address the opportunities and challenges associated with the implementation of data-based services.
Integration into existing IT infrastructure
The integration of data-based services into the existing IT infrastructure presents machine manufacturers with a series of challenges that should not be underestimated. Data formats, interfaces and processes are not end-to-end compatible or interoperable, so updates and adjustments are necessary to enable the new services to interact smoothly with existing systems and to avoid unnecessary redundancies and data gaps.
Complex data analysis
Analyzing large data sets presents mechanical engineering companies with a demanding challenge. They need to build a powerful infrastructure, select the appropriate analysis technology (statistics or machine learning) and have the technical expertise to use them. Moreover, interpreting the results requires an in-depth understanding and a considerable amount of expertise.
Data protection and legal aspects
The handling of sensitive data, particularly when it comes to personal or production-related machine data, is subject to strict data protection guidelines as well as geographical and industry-specific laws and regulations (GDPR, EU Data Act). As a mechanical engineering company, maximum transparency is required here to carefully address data protection concerns and strengthen trust in data-based services.
Poor data quality and integrity
Data quality has an immense impact on the success of data-based services, because faulty, incomplete, distributed or poorly prepared machine data and context information (master data, spare parts, etc.) can slow down development, lead to false interpretation and significantly impair the effectiveness of services.
Lack of business models and marketing problems
In mechanical engineering, the focus is clearly on selling physical products; service-oriented approaches are significantly underrepresented. The development of data-based service models requires a change in business processes, sales strategies and internal structures, which presents manufacturers with a completely new set of challenges.
Solutions for medium-sized mechanical engineering firms with EquipmentCloud®
With our EquipmentCloud® digital transformation solution, we offer medium-sized mechanical engineering companies' effective strategies to overcome the challenges mentioned above. From intelligent monitoring to flexible data integration, EquipmentCloud® provides future-focused solutions specifically for this industry.
Workshops, proof-of-concept and references with performance guarantee
The hurdles for implementing data-based services in mechanical engineering couldn't be more diverse and complex. For this reason, we have created exclusive workshops with experts from the EquipmentCloud® community to identify service potential, develop digital business models, market digital services and answer questions about data security and cloud compliance. Through our guided onboarding process as part of a proof-of-concept (PoC), our experienced Customer Success Management will guide you along the way. Numerous industry-related references with a performance guarantee are available for bilateral exchange, which can be of significant benefit to your customer success.
Intelligent monitoring and visualization of machines
To establish data-based services, EquipmentCloud® offers a monitoring module that provides a systematic evaluation of machine data (alarms, statuses, process values and throughput rates) and comprehensive reporting and filter functions, and also allows production-relevant key figures to be determined using process specific KPI models. EquipmentCloud® thus enables easy troubleshooting and identification as well as comparability of machine performance, increases productivity and automates the notification of critical alarms and events.
Interactive modules for processing machine data
The real-time data from the monitoring module can easily be processed, as all modules have been designed interactively in the EquipmentCloud®. The data acquired in real-time by the monitoring module can easily be processed, as all modules have been designed interactively in the EquipmentCloud®. The machine data (incremental counters, switching states, operating hours, alarms, process values) are used as triggers for servicing and maintenance. Templates can be used to automatically schedule preventive and predictive maintenance as well as servicing to effectively prevent unforeseen downtimes. Mechanical engineering companies benefit in three ways: simplified compliance with maintenance contracts, emphasis on their service portfolio, and they save time and resources.
Flexible data integration and transparent configuration
EquipmentCloud® offers three flexible options for integrating machine data:
Direct coupling using the fully-documented RESTful API for maximum freedom for users

Using the FabEagle®Connect integration framework, which is particularly advantageous for a large number of machines and a variety of interfaces

Using a local IoT gateway in combination with a pre-installed FabEagle®Connect or Node-RED Monitoring Node
This enables rapid implementation of the connection thanks to numerous predefined interfaces and protocols such as OPC UA, MQTT, Ethernet IP, S7 communication, JSON, FINS, XML/HTML as well as databases. Configuration is completely transparent, so that manufacturers can granularly select the required volume of data before establishing the connection and the option for future expansions is guaranteed.
REST API interface for further processing with external AI tools
For more in-depth data analyses, including statistical evaluations, correlations and layering of diagrams and visualizations, professionals such as data scientists use the Python programming language. In order to be able to apply machine learning algorithms in the future, they also use specialized AI tools such as Scikit-Learn, Tensorflow, Pandas, Azure ML Services and Jupyter Notebook (development tool).
To ensure the further processing of data from the EquipmentCloud® monitoring module, a REST API is available to query the consolidated data, while a Python module PyEQCloud, which acts as a REST API wrapper, enables the use of Python. This results in seamless interoperability between the systems and, at the same time, the knowledge gained can be transferred to the productive application.
Overcoming security and privacy concerns
We rely on the highest security standards and are certified in accordance with ISO 27011:2017. In addition to end-to-end encryption of customer data in accordance with AES128, the use of the latest Internet standards (A+) and transport encryption (TLS v1.2) and the protection of REST connections through forward secrecy (HTTPS) and OAUTH, membership of the Alliance for Cyber Security ensures that customer and machine data is in good hands and that machine manufacturers have a reliable platform for their data-based services.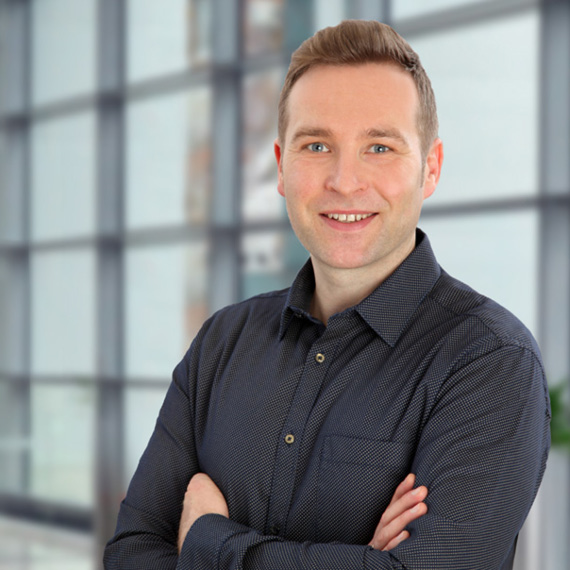 Martin Falsner
Sales Manager
Digitalization