Machine Lifecycle Management Maximizes the Cost Effective Service Life of Machines
Make data-based decisions and offer services across the entire machine life cycle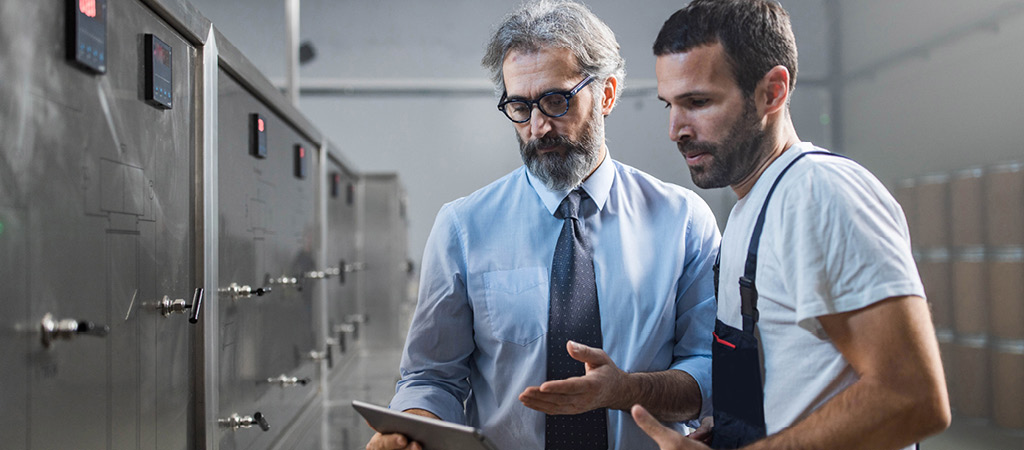 Im wettbewerbsintensiven Maschinenbau ist es unerlässlich, sich durch zusätzliche und innovative Services abzuheben. Ein störungsfreier Anlagenbetrieb vermeidet teure Ausfallzeiten, optimiert die Produktionsergebnisse und schafft eine klare Win-Win-Situation. Geben Sie Ihren Kunden sowie Ihren Service- und After-Sales-Teams die digitalen Tools an die Hand, um in jeder Phase des Maschinenlebenszyklus datenbasierte Entscheidungen zur Maximierung von Nutzungsdauer und Verfügbarkeit zu treffen. Gewinnen Sie wertvolles Expertenwissen für einen herausragenden Kundenservice und sichern Sie sich den entscheidenden Vorsprung.
Challenges for establishing machine lifecycle management
Change and digitalize existing processes
Existing (manual) processes can only be successfully automated through digitalization if they are accompanied by change management to ensure acceptance of the new processes. This process of change is often accompanied by the modification of existing systems or the need for a technical replacement.
Complex coordination and implementation
Mechanical engineering companies are often reluctant to introduce data-based machine life cycle management because the integration of different systems and data sources appears too complex. This requires the definition of clear processes and responsibilities and the training of personnel in the new systems and processes.
Ensure data quality and availability
In order to ensure high data quality and availability throughout machine lifecycle management, it is necessary to establish standards for data acquisition and processing. Continuous monitoring and improvement of data quality is of great importance in order to offer customers the best possible service with a high level of data security and availability.
Establish effective spare parts management
Successful machine lifecycle management is measured by the fact that machines have a long and productive service life. During the life cycle of a machine, the manufacturer cannot avoid replacing wear parts. This requires transparent and efficient warehousing and logistics, reliable supplier relationships and intelligent inventory planning for key wear parts.
Spark cultural change in the company
Proactive and data-driven machine lifecycle management requires a cultural change in the company. The current ways of working and thinking need to be analyzed and realigned. This includes, for example, promoting knowledge sharing and cross-departmental cooperation. The focus should be on democratizing knowledge so that employees receive continuous education and training and are able to easily access well-prepared and complete information. A commitment by management is required here to stimulate and consistently implement cultural change by establishing a culture of error and bottom-up approaches.
Resolve security and privacy concerns
Modern machine lifecycle management requires access to and processing of sensitive machine data and service information. In order to protect this data from unauthorized access and to ensure its confidentiality and integrity, the right encryption, access control and security measures are required at both technical and process levels. It is important to comply with legal requirements and to create trust through transparency and data economy. This presents mechanical engineering companies with completely new challenges that need to be overcome and resolved.
Solutions for medium-sized mechanical engineering companies with EquipmentCloud®
With our EquipmentCloud® digital transformation solution, we offer medium-sized mechanical engineering companies effective strategies to overcome their challenges. With bundled information in one place, ready-to-use modules and integrated spare parts management, EquipmentCloud® offers future-focused solutions for the industry.

Workshops and guided onboarding for clear customer success
The obstacles facing digitalization projects in mechanical engineering could not be more diverse and complex. That is why we have created exclusive expert workshops for the EquipmentCloud® community to implement change management processes, prepare technical infrastructure analyses and identify new service potential in order to successfully market them digitally and answer questions competently regarding data security and cloud compliance. Through our guided onboarding process as part of a proof of concept (PoC), our experienced customer success management team accompanies you through the entire digitalization process and thus ensures significant customer success.
Bundled information in one place
With the EquipmentCloud® software as a service solution, mechanical engineering companies have bundled in one place all the information they need to provide proactively to their customers. In addition to documents such as manuals, assembly instructions and SLAs (service level agreements), an intelligent knowledge database must be established throughout the entire machine life cycle for operators and service employees. This creates a "single source of truth" that provides all participants with reliable and consistent information and creates the basis for establishing a successful customer portal. At the same time, cross-company cooperation is strengthened.
Ready-to-use modules for rapid implementation in less than 3 months
Data-based machine lifecycle management requires up-to-date and complete data and information that is always available to all employees and customers. Thanks to the versatile and interactive ready-to-use modules included with EquipmentCloud®, information can be linked centrally on a well-structured and flexible platform. The depth of information can be expanded flexibly without expensive and complex development costs. The common database shared by all modules, including individually configurable dashboards, also ensures rapid implementation.
REST APIs for seamless data integration and synchronization with third-party systems
High data quality and availability is the result of well-coordinated processes and intelligent automation, with a wide range of data sources from existing legacy systems. For this purpose, well-documented REST API interfaces are available for the EquipmentCloud® modules that enable seamless data integration and synchronization with third-party systems such as PLM, ticket systems, ERP, spare parts management, databases and file servers.
Integrated spare parts management for easy identification and order processing
Together with Quanos, we help mechanical engineering companies establish efficient spare parts management as an essential part of machine lifecycle management. The SpareParts Pro add-on module for EquipmentCloud® combines the functions of a leading 3D spare parts catalog from various sources (CAD, ERP, electrical planning, PLM/PMD, CMS/DMS, ERP) with machine-level navigation and intelligent order tracking thanks to integrated user and access management in one user interface. As a result, mechanical engineering companies not only benefit from easy identification and rapid order processing, but also receive reliable data for future inventory planning of key spare parts. A positive side effect of integrated and intuitive spare parts management is that the sales potential for spare and wear parts can be significantly increased.
Data security at all levels
We rely on the highest security standards and are certified in accordance with ISO 27011:2017. In addition to end-to-end encryption of customer data in accordance with AES128, the use of the latest Internet standards (A+) and the protection of REST connections through forward secrecy (HTTPS) and OAUTH, membership of the Alliance for Cyber Security ensures that customer and machine data is in good hands.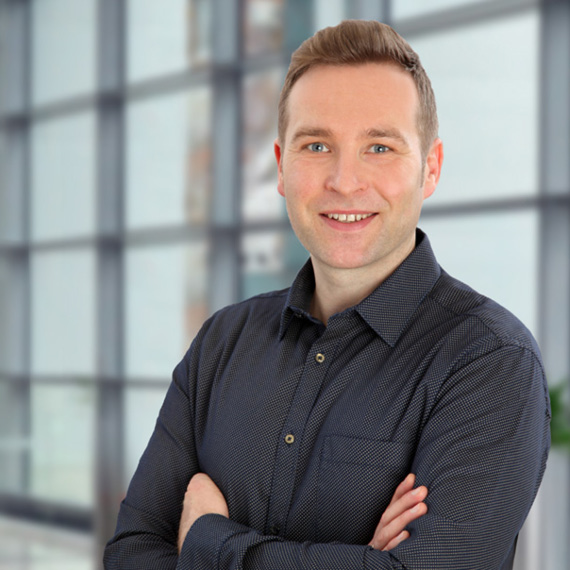 Martin Falsner
Sales Manager
Digitalization