Automation with Programmable Logic Controllers
Rely on an experienced and strong partner for your automation projects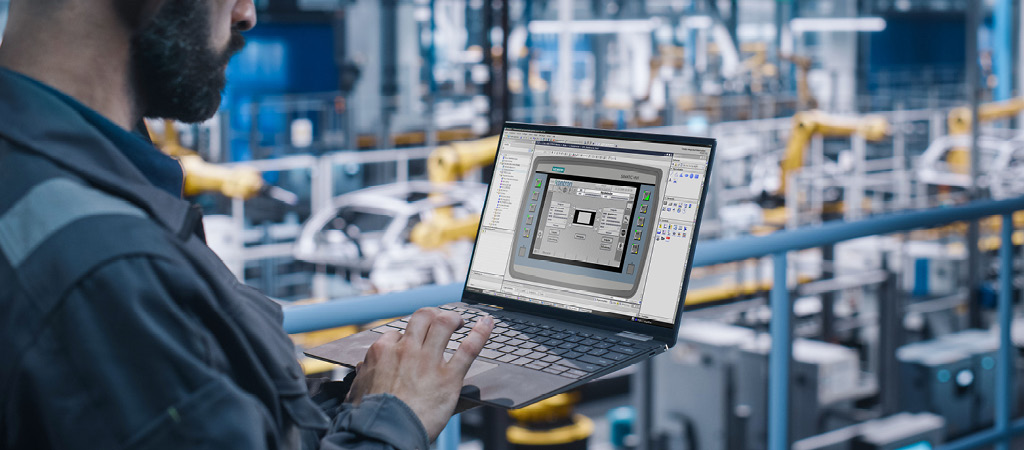 The future of modern control processes is in high-level automation. Regardless of whether you want to assemble solar modules, wash trains or ventilate your mine – with more than 30 years of experience in designing, developing, programming and commissioning industrial control technology using PLCs, we offer you custom-built, cross-industry automation solutions. In doing so, we rely on widely available PLC systems such as those made by Siemens, Beckhoff and B&R.
Challenges for PLC solutions in machine automation
Application-specific PLC programming forms the basis for a modern, efficient and high-performance automation solution. However, the additional challenges in designing, developing and commissioning machine control systems are varied and depend on many factors, such as:
Production volume

Industry requirements

Regulatory standards (e.g. GMP)

Process, handling, transport requirements

PLC types

Interface requirements to other systems

Shortage of skilled workers

Subsequent need for expansion

Lifetime support requirements
6 steps to your PLC solution
Because we have more than 30 years of experience, we are your experienced partner for designing, developing and programming your machine control systems – from simple to complex configurations. Our experienced project team will coordinate all the steps with you to obtain your application-specific automation solution. We place special emphasis on:
Precise mapping of simple to complex logic for reliable plant control setups.

Design taking into account all necessary safety aspects in terms of machines and people.

Implementation of all necessary actions to ensure real-time responses and scalability.

Ensuring seamless interoperability, especially in complex production scenarios with more than one PLC or multiple machines to be automated.

Custom-specific adaptation according to specification, including comprehensive and thorough documentation for efficient and rapid maintenance.
With our expertise and an experienced team, we can adapt to your individual requirements. In 6 steps, our experienced project managers coordinate and support you throughout the entire planning, development and implementation process.
Analysis of basic conditions and processes to arrive at potential automation strategies and concepts through to advice on the selection of suitable PLC components as well as drive and safety technology.

Modelling of equipments, machines and processes with defined relevant system parameters and implemented control logics to control material flow under various utilization scenarios.

Conception and design of the automation solution with appropriate software architecture, including project plans for the subsequent development and commissioning phases.

Programming the software for the entire automation solution, e.g. using the TIA portal and applying various programming languages such as SCL (Structured Control Language), FUP (function plan) and GRAPH (step sequences).

Commissioning of individual components and the entire system, such as hardware parameterization, software installation, and PLC configuration as well as functional testing, integration into a higher-level line controller or MES, including training and instruction.

Services and support tailored to your requirements for software, hardware, maintenance and troubleshooting, as well as further developments and system modifications in the event of adjustments being made to the production process.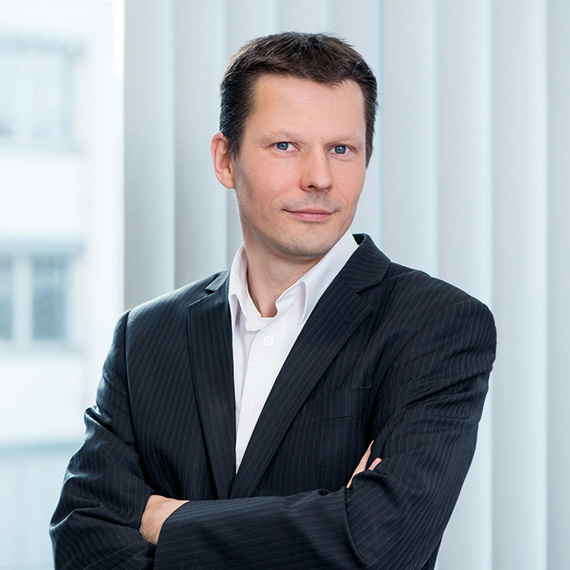 Roman Olwig
Sales Manager
Connectivity, Integration and Rail Automation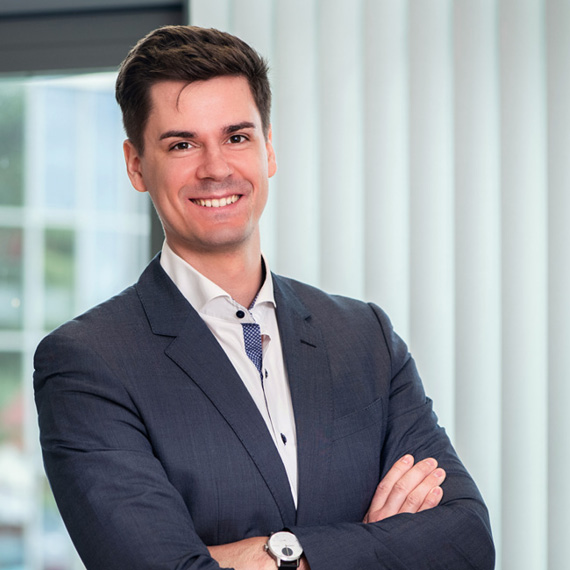 Maximilian Junge
Sales Manager
Equipment Control & Integration