GMP-Compliant Production Control for Pharmaceutical and Medical Technology
Line controller for your paperless GMP production with enhanced quality and safety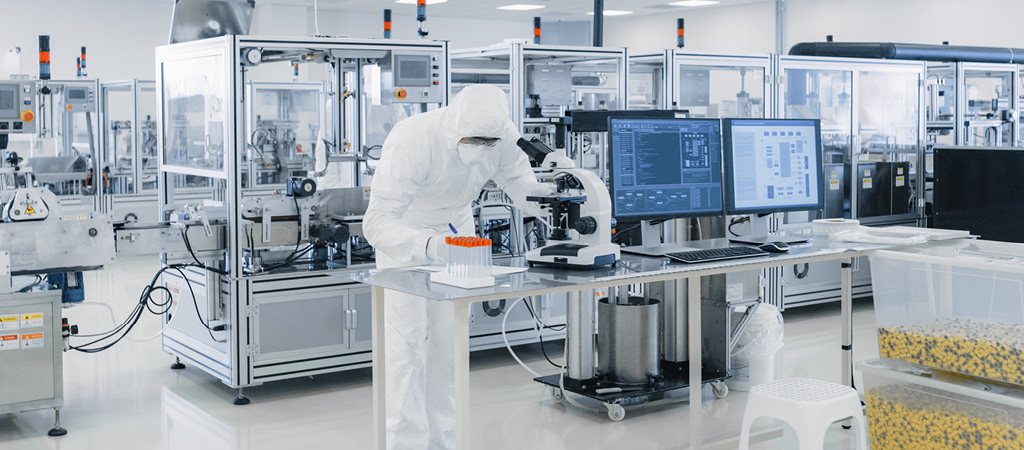 The production of medical devices and pharmaceutical products is complex and strictly regulated by law. In particular, the focus is on quality assurance and the documentation of quality-relevant processes in order to address topics such as product liability, certifications and traceability. As a software solution for production control and management, line controllers digitally implement the extensive requirements. In a holistic solution, from machine integration to reporting, line controllers provide reliability for manufacturers and operators.
Requirements for GMP-compliant production control software
GMP ensures comprehensive good manufacturing practice. International regulations stipulate that medical and pharmaceutical products are produced in accordance with high standardized guidelines and quality standards. A line controller for GMP-compliant production control and management must therefore cover many requirements:
Risk assessment of all software-based functions

Secure recording of process, product and machine data (traceability)

Monitoring critical parameters and deviations

Documenting test results and samples

Documenting changes in recipes or processes

Documenting manual processes on production lines, e.g. inspection, maintenance, cleaning

Checking authorizations and documenting of approval processes

Implementing, validating and qualifying new production processes
Solutions with FabEagle®LC in pharmaceutical and medical technology
Paperless production and digital batch recording
Digital checklists are a central part of the workflow in paperless production for preparing and following up on manufacturing processes. The approval of batches by the operator is digitally supported and confirmed by means of an electronic signature. Planning random sampling or documenting ad-hoc tasks in the line controller also plays an important role. In order to replace paper in production, FabEagle®LC automatically and securely records all the data required for electronic batch recording (EBR) through interfaces to the machines. Correct and complete transmission is ensured thanks to the qualified interfaces.
Managing production orders, work plans, parts lists, and recipes
The classic tasks of production control with FabEagle®LC includes managing production orders, work plans, parts lists and recipes. Tracking changes using software-supported approval processes and recording them with related audit trail entries is essential for a GMP line controller. To monitor the supply batches, parts lists are configured for the work plans and the associated batch information is saved during production.
Production control and monitoring
FabEagle®LC checks and provides the recipes and parameters required for all machines. Any incorrect settings are displayed before production starts and the start is prevented. Automated workflows support the operator with cyclically recurring tasks during the production process. The machine and operating data recorded digitally during production optimize line availability and enable a rapid response in the event of process deviations. Any interventions in the process are automatically recorded, saved in the audit trail and supplemented with dialogue-guided manual entries. This end-to-end digitalization of all process sequences saves time and enables data to be provided for automated reports on KPIs such as line availability, error frequencies, reasons for downtime and output.
Line controller validation
As part of the project implementation with FabEagle®LC, we prepare the validation plan and qualification processes together with you:
Design Qualification (DQ)

Installation Qualification (IQ)

Operational Qualification (OQ)

Performance Qualification (PQ)

Failure Mode and Effects Analysis (FMEA)

Traceability matrix and test plans
Test results and the status of possible deviations are documented in a fully digital and traceable way. This saves you costs, gives you the option of reusability in follow-up projects and provide you with an economically justifiable validation.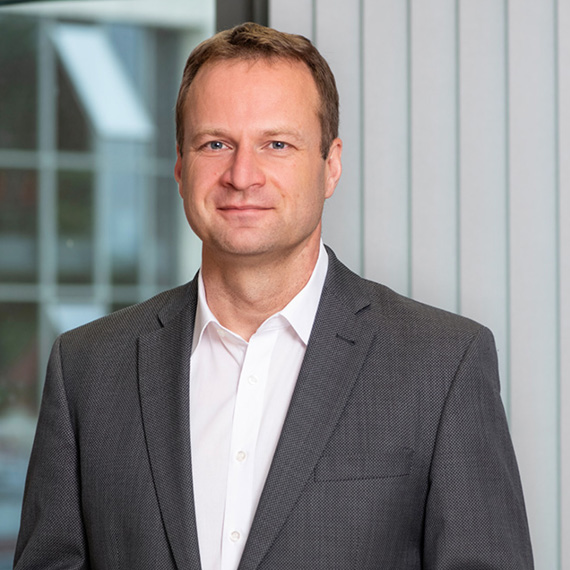 Frank Tannhäuser
Senior Sales Manager
Manufacturing Automation, Automotive, Photovoltaic
André Dittrich
Sales Manager
Manufacturing Automation, Automotive, Photovoltaic