SEMI-Compliant Equipment Control in the Semiconductor Industry
Your powerful equipment control solution for cluster systems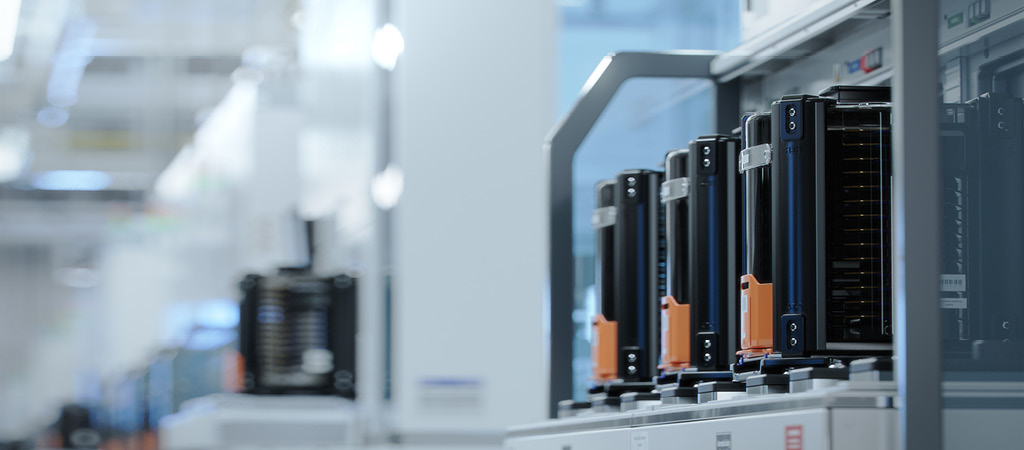 Cluster systems are mainly used in today's semiconductor production because they enable fully automated and clean processing. They consist of a robotic system for substrate handling, one or more process modules, and load ports for loading and removing the substrates (e.g., wafers). This requires a powerful equipment control, that regulates the interaction of all components and modules, optimizes material scheduling, provides intuitive visualization and also features a SEMI-compliant host connection, which is essential for efficient and reliable equipment operation.
Challenges in controlling complex systems in semiconductor production
The semiconductor market is a demanding environment in which the machine builders of production machines face a wide range of challenges when developing control systems for frontend and backend process steps.
Fast time to market
In the dynamic semiconductor industry, it is crucial to quickly make manufacturing equipment available to fabs. In addition, automation systems from various manufacturers, such as Isel, Sankyo, Rorze, TDK and Yaskawa, must be integrated quickly and efficiently into a cluster system equipment control. Basic functionalities should also be quickly available.
SECS/GEM, GEM300 and EDA SEMI compliance
In addition to the demanding production processes, cleanroom requirements, temperature controls and other technical features of semiconductor manufacturing, machine builders must also know and be able to implement the relevant SEMI standards – both for equipment control and for vertical plant integration using SECS/GEM, GEM300 and EDA. A great deal of experience and industry-specific know-how is required to correctly interpret the requirements of end customers and avoid over complication and unnecessary investments.
SEMI connectivity also in the backend
Because more and more backend processes are also being connected to factory host systems, new and existing equipment must be equipped with SEMI-compliant connectivity solutions. In addition, market-specific know-how relating to the semiconductor industry is needed in order to precisely understand your customer's projects, to meet their specific requirements and expectations, and to be able to interpret them for implementation.
High levels of security
Security covers a wide range of aspects in the semiconductor industry. Custom role and user management, for example, contributes to efficient operation and prevention of potential operating errors that can lead to scrap or equipment damage. Furthermore, sensitive know-how about individual production processes and recipes need to be protected and external influences excluded as far as possible. Last but not least, regular software updates are essential for long-term protection and maintenance of SEMI-compliance.
Data transparency
At semiconductor production factories, many processes run in parallel and are interconnected. This generates large amounts of data that can be used for process monitoring, quality assurance and to extend machine operating times. To benefit from this data, it needs to be well-structured and accessible.
Intuitive visualization
In addition to the control system, an HMI is also required. Making complex cluster systems clear to understand so that they can be easily operated is a major challenge. Downtimes can be reduced if correlations can be identified quickly to easily access the right components for servicing, or to solve problems during commissioning. Operators and field service engineers appreciate clear and intuitive operation that creates transparency.
Your path to efficient equipment control with SEMI-compliance
For your SEMI-compliant equipment control system, we offer you a strong team of experts with over 30 years of experience in the semiconductor industry and the ToolCommander® software framework, which incorporates our knowledge from implementing more than 7,500 active control systems.
Reduce development time effectively
With our many years of industry experience and a wide range of projects implemented for programming equipment controls in the semiconductor industry, we understand the requirements of factory owners as well as the specifics of complex production systems, which makes us your perfect partner. A large component library enables us to quickly implement your equipment control system. Thanks to full simulation capability down to the I/O level, the control system can be tested at an early stage in order to correct faults. Because the systems to be simulated are easy to replace, convenient step-by-step commissioning is also possible.
The flexibility to meet your requirements
In addition to complete control system development, we also offer other opportunities to work together. The openness and modularity of ToolCommander® enables you to develop and distribute purpose-specific task packages, which fit together seamlessly into the overall system. If you want to program completely independently, we can provide you with training on the ToolCommander® software framework as well as on the SEMI standards, and provide support and assistance wherever you need it. If capacity bottlenecks occur, our development teams can provide support at short notice.
Purpose-specific implementation of customer requirements
With us, you can implement exactly the control system that your customers need. As a competent partner, we support you with requirements analysis and advise you on the scope of the project on your way to providing the most suitable control system. Thanks to the openness and modularity of ToolCommander®, the project scope is freely scalable. You decide whether, for example,
the visualization is part of the ToolCommander® solution or should be integrated,

whether ToolCommander® takes over the entire control system or whether a PLC is integrated, or

how to use our SEMI-compliant FabLink® connectivity solution for the required connection to a host.
We are happy to help you during the concept phase. Subsequent adjustments and expansions due to new requirements or external regulations can be added at any time, even after the project has been completed.
Security
In ToolCommander®, we support the security of your systems and your know-how through sophisticated user management, where specific authorizations can be assigned to each role. In addition, security checks and tests are an integral part of ToolCommander® development. With regular updates, you not only receive further developed features, but also software versions for your machines that include the latest protection against external attacks, as required by the SEMI E187 standard, for example.
Transparency in operation and visualization
The ToolCommander® software framework offers service engineers, operators and factory owners maximum transparency. Transparent structures and powerful diagnostic tools such as interlock visualization, I/O and system diagnosis enable rapid troubleshooting and shorten start-up and downtimes during servicing and maintenance.
Unique interlock handling informs operators in real time about conditions that have been met, or still need to be met.

I/O diagnosis offers the option of manipulating the equipment in such a way that it can simulate the states of individual components to test functionalities and limit sources of error.

The system diagnosis is used by service engineers for live debugging directly on the equipment, without the need for a programming environment or high-level language skills.
This modern visualization system implemented in accordance with SEMI E95 and featuring an intuitive and completely touch-enabled operating concept enables reliable equipment operation.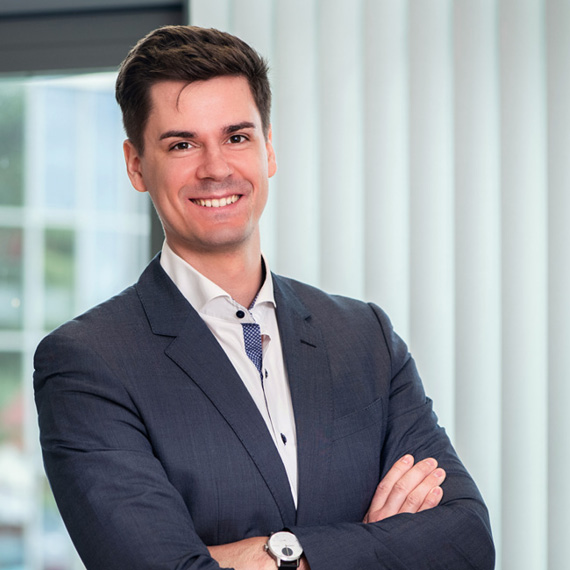 Maximilian Junge
Sales Manager
Equipment Control & Integration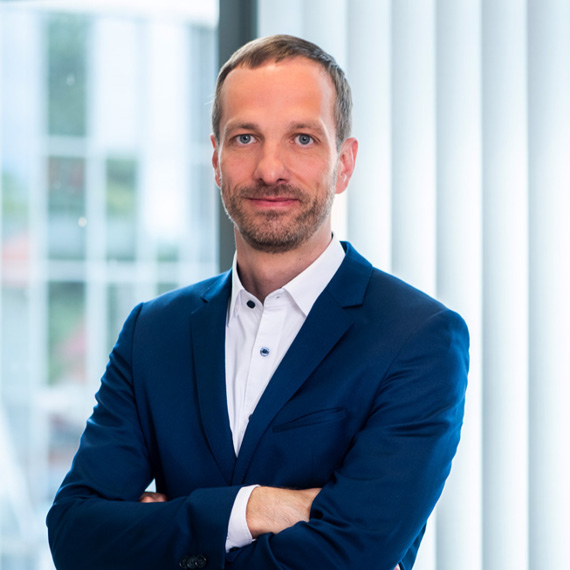 Frank Geißler
Director Sales