Shop Floor Management for More Transparency in Production
Increase productivity by using transparent monitoring and comprehensive data acquisition from your machines and systems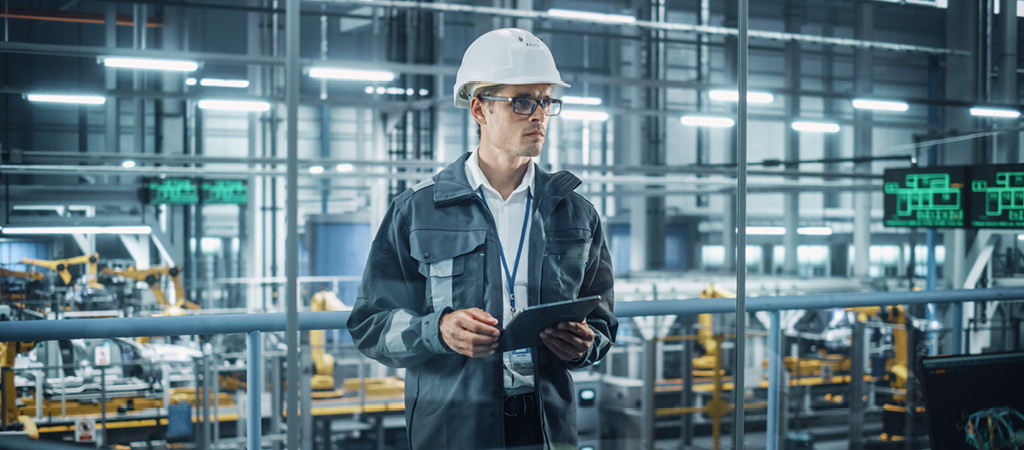 Shop floor management plays a decisive role for factory operators in optimizing production processes on machines and systems as well as employees to ensure efficient and smooth production. Thanks to flexible visualization, systematic evaluation and straightforward management of any equipment, you can unlock your potential to increasing efficiency. Thanks to transparent information management, easy machine management and simplified work processes such as documentation, you save time and money.
Challenges in shop floor management
The challenges of shop floor management result especially from designing smooth processes and providing the required information at the right time.
Communication: Clear, effective communication and promoting the exchange of information between employees
Maintenance and repair: Minimizing planned and unplanned downtimes under time pressure
Training and qualifications: Quick provision of expertise and best practice solutions for production machines during operation
Flexibility: High adaptability to various product requirements and system configurations
Process optimization: Complete recording and evaluation of all information to identify bottlenecks
Technological integration: Integration of machines from a wide range of manufacturers with various data interfaces
FabEagle®Monitoring: Shape your transformation using shop floor management software
FabEagle®Monitoring offers you the right platform for effective collaboration between teams from different departments and disciplines. With the integrated functional modules, you get an efficient solution for organizing communication and providing information. From time-critical information in dashboards to production-specific KPIs, all information is presented in an intuitive way.
Dashboard
Dashboards visualize and communicate all the information that is frequently needed and that requires a short response time. They are used at lines, machines, and as personalized dashboards at individual workstations. The content is presented using intuitive graphics to get the message across quickly. Information displayed includes alarms, KPIs, active system layout, KPI trends, throughput and open tickets.
Monitoring
Machines are monitored by recording the process values and state information from machine controls. This data provides precise technical insight and enables relevant changes to be detected automatically based on historical data. In addition to connecting with all relevant machines, an important feature of a holistic monitoring system is a high degree of automated data acquisition.
Master data and information management for machines
Whether it's production machines, measuring devices or transport systems, machines are the heart of automated production. That is why one of the most important tasks of shop floor management is to deploy these machines for production without downtimes and malfunctions. To minimize downtimes, it is worth taking a look at the maintenance processes. By providing machine specifications, machine information, maintenance schedules and support ticketing in one system, valuable time can be saved during maintenance tasks.
All work in the same database
To improve work processes, all organizational and technical information such as machine data, documents, schedules and best practice notes are recorded in FabEagle®Monitoring in a central system (single source of truth). This not only simplifies access to information (e.g. through a search filter), but in particular enables connecting data and events. The resulting links between cause (alarm), effect (downtime) and response (maintenance) can provide important insights into the production process.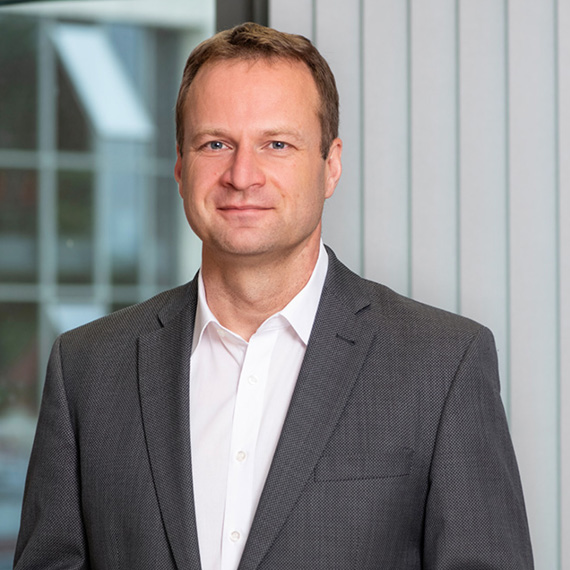 Frank Tannhäuser
Senior Sales Manager
Manufacturing Automation, Automotive, Photovoltaic
André Dittrich
Sales Manager
Manufacturing Automation, Automotive, Photovoltaic