Digital Customer Portal: Benefits for Sales and Sservice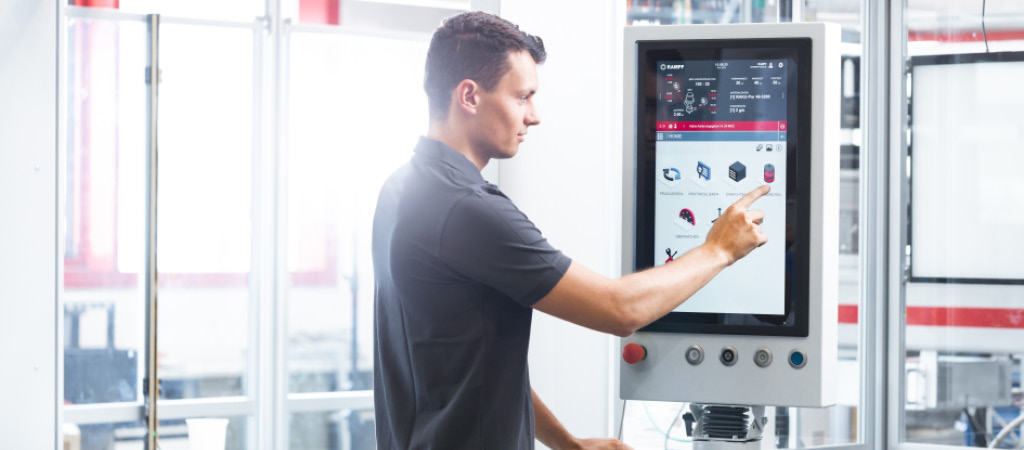 If sales and service work together as sparring partners, new sales potential can be tapped, and more satisfied customers achieved. Digital customer portals form the connecting basis for this. Here, all information and data related to customers, products, and services come together. It is not only mechanical and system suppliers that benefit from this, but also their customers — the operators of machines and factories. Digitalization brings improvements in these areas:
Time savings for customers: use manufacturer services anytime, anywhere

Increased efficiency for employees: access to up-to-date and comprehensive information anytime, anywhere

Generate service revenue: Up- and cross-selling of complementary services around machines and systems

Boost competitiveness: Keep pace with the competition or even stay one step ahead with the customer portal

Monitoring of machines and plant as well as customer interactions for the optimization of services and products

Establish knowledge transfer and self-services thanks to digitalization

Strengthen customer loyalty
Making products and services a tangible experience with digital customer portals Creating positive and sustainable customer experiences is the basis of the satisfaction of each individual user. Because products can no longer be sold just like that. The service component that is now part of a product purchase is increasingly becoming the focus of attention for B2B customers across all industries and significantly influences the purchase decision.
Machine or factory operators rightly ask themselves the questions:
How will I be supported by the machine manufacturer during onboarding and on the way to successful operation of the purchased system?

How can I optimize the production processes of my systems and machines?

Who is my contact person in case of emergency?

If questions arise, where can I find answers at any time?

Where can I find out about additional services and upgrades?

How can I easily get in touch with the manufacturing experts?


The answers are provided by the digital customer portal as a central entry point for all machines, systems, and services.
What must a customer portal offer to create happy customers?
A good customer portal is based on a modern development platform with generic interfaces (e.g. RESTful APIs) that can be flexibly extended and grows with future requirements and customer wishes. It gathers information from various legacy systems or third-party systems such as CRM, ticket, or ERP systems. At the same time, this also reduces redundancies, minimizes the administrative workload, and increases productivity.
Digital customer portals support a personalized approach to the customer by visualizing information and data using dynamic and individually configurable dashboards to suit the needs of the respective user.
At the same time, a responsive design gives the user a wide range of options for using the digital customer portal, whether via a web portal in any browser, as a progressive web app or native app on any mobile Android or iOS device, or as chatbots. Thanks to a comprehensive white label solution, the customer portal can also be seamlessly embedded on the user's own homepage to match his corporate identity.
Customer portals are also designed bidirectionally or multi-directionally, which enables transparent communication between machine manufacturers and machine operators or integrated partners. Sophisticated user and role concepts ensure seamless collaboration on a central platform. AI-supported multilingualism opens the opportunity to offer digital customer portals in the respective national language, to break down language barriers in service and to make customer communication efficient and effortless.
Successfully setting up digital customer portals
This step is easier than many may think. Mechanical engineering companies in various industries are already relying on digital customer portals. You, too, can successfully establish your own digital customer portal for your machines and systems in no time. Find out how our customer RAMPF Production Systems took this step and how the special-purpose machine manufacturer benefited from using the digital transformation solution EquipmentCloud®.
Read the success story about the digital customer portal at RAMPF now!