EquipmentCloud® Community Meet-Up Over the Rooftops of Dresden to Discuss Digital Transformation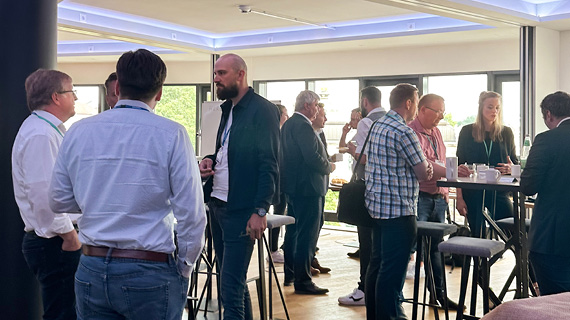 Our 3rd EquipmentCloud® Community MeetUp took place on 16 June 2023, bringing together users, experts and those embarking on the digital transformation journey to share experiences and future-proof their service and after-sales strategies.
The baroque backdrop of Dresden's old town provided a contrast to the forward-looking topics discussed by participants at the 3rd EquipmentCloud® Community MeetUp. The focus was on the importance of digital business models in the after-sales sector and practical examples of how companies can offer their customers added value throughout the entire machine life cycle.
In a panel discussion with Madeleine Mickeleit of IIoT Use Case GmbH, users and experts from the fields of after-sales, consulting and technology discussed the prerequisites for successful digital business models. In the following sessions, different service and after-sales strategies were designed based on concrete questions and practical recommendations were developed. The exchange of experiences within the EquipmentCloud® community enabled the participants to learn from the best practices of other companies and to gain valuable insights for the further development of their own strategy.