Connectivity in the World of IIoT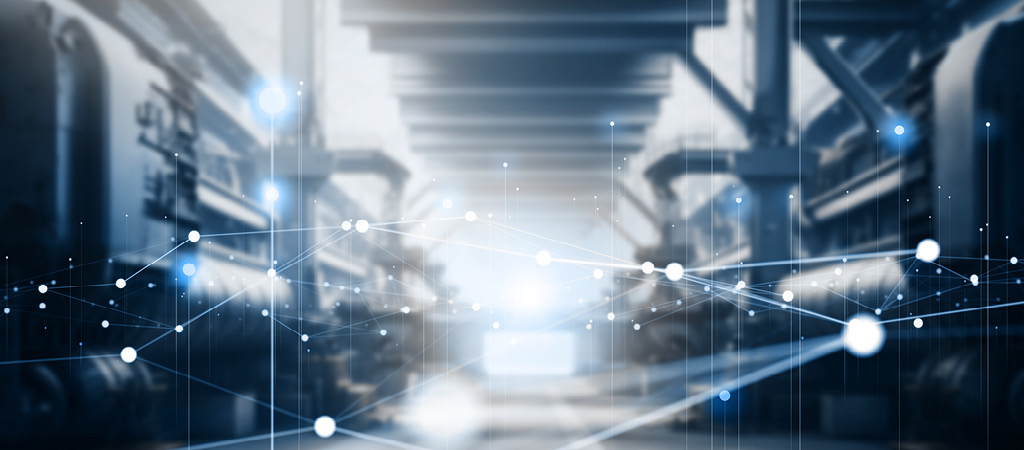 The Internet of Things (IoT) and connectivity are inextricably linked to achieving the goal of making data available from a wide variety of devices in network structures. In other words, identifiable real objects should be linked to a virtual, data-based image and be accessible to all network participants. If we apply this to the Industrial Internet of Things (IIoT), which focuses on the industrial environment, it is the data interfaces that implement the transfer of data between independent subsystems such as measurement devices, servers and software. Connectivity is therefore now an integral part of modern production environments and the development of complex networks in which almost autonomous data sources, sinks and nodes interact with each other.
Three decades of interface standards development – with no end in sight
Although the concept of data interfaces is by no means new, the requirements placed on them in the IIoT world have expanded the topic enormously. Some interface protocols and standards, such as TCP/IP, have been used to successfully improve data transmission for more than three decades. However, the rapidly growing number of subsystems and the increasing size of networks for data transmission today require not only high-performance and fast data transmission, but also security and adaptability. Numerous new standards therefore offer solutions for very specific applications and challenges, such as frequent network disconnects, optimization for real-time capabilities and data security. In today's production environments, various established interface standards come together that need to communicate with each other in a network that is as secure and powerful as possible.
Interface selection in practice: An application-specific decision
Data interfaces form the transition points of data between different subsystems. Interface standards standardize the way data is structured and transferred so that manufacturers of different subsystems can offer compatible data interfaces. This is made more difficult, however, by the fact that there are different standards which, due to their specific mechanisms, are beneficial for specific applications. While this may be an advantage in terms of performance and reliability, it can make subsystems incompatible with each other. Despite the efforts of many associations such as the VDMA and OPC Foundation, this apparent step backwards in the standardization of data transmission is firmly established in practice. But why does connectivity accept these "trade-offs" and what benefits can be so essential that standards become incompatible?
Interface standards such as OPC UA, MQTT, TCP/IP and REST differ in the following ways:
structure of the message,

transmission mechanisms,

confirmation of transfer processes,

hierarchy of the sender and

in some cases, in the caching of the message.
They therefore offer advantages for solving specific requirements in various areas of application.
OPC UA (OPC Unified Architecture) is a platform-independent communication technology that enables the secure and reliable transmission of data between industrial devices. It offers comprehensive interoperability and a service-oriented architecture.
MQTT (Message Queuing Telemetry Transport), on the other hand, is a protocol that is optimized for the efficient transmission of messages in distributed IoT systems. It minimizes data loss due to disconnections and is suitable for poor network connections, such as those found in mobile networks.
TCP/IP (Transmission Control Protocol/Internet Protocol) forms the basis of the Internet and enables communication between devices using IP addresses. Designed for reliable, connection-oriented communication, it is ideal for applications where data integrity is of paramount importance, such as IT networks.
REST (Representational State Transfer) is an architectural style that is widely used, particularly in web applications. Existing HTTP methods are used to exchange data via standardized URLs. REST is easy to implement and is well suited for web APIs in cloud systems.
Each of these interfaces has its own advantages and disadvantages. OPC UA is powerful with a wide range of functions, but can be complex. MQTT is robust but less structured than OPC UA. TCP/IP provides reliability but can be potentially problematic in resource-limited environments. REST is simple but less efficient for real-time communication. In practice, the choice of the best interface therefore depends on the requirements of the specific application. The better the interface is understood by developers, the more they are to select the right solution for the respective use case. However, modern production environments are full of different data interfaces, so what is the best way to achieve the goal of completely networked production quickly and efficiently?
Interface integration solutions: The translators between OT and IT
Software for interface integration and conversion of data formats plays a decisive role in today's networked production world, in which different systems, protocols and technologies need to communicate with each other. Special software solutions such as the FabEagle®Connect low-code interface integration solution offer a wide range of benefits that improve interoperability, monitoring, maintenance and efficiency in complex IT environments.
1. Advantage: Seamless connection
Interface integration software enables the seamless connection of systems that use different data formats, protocols, or communication methods. It acts as an intermediary that translates and synchronizes data between these systems. As a result, companies can continue to use existing systems and easily integrate new technologies without having to implement expensive and time-consuming new developments. A software solution that handles a range of different interface protocols can consequently be used as standard within a company and save time during commissioning, optimization and maintenance.
2. Advantage: Data conversion
Converting data formats is demanding, and is another advantage that this software offers. It can convert data from various sources into a unified format, making analysis and processing much easier. This is particularly important when combining data from various sources, such as measurement values from sensors, time stamps from machine PLCs, and digital signals from older machines.
3. Advantage: Compatibility with edge gateways
A new trend in connectivity is using edge gateways to connect machines to cloud solutions. These industrial-grade edge devices or box PCs communicate between local data sources (such as sensors and measurement devices) and cloud systems. They enable efficient data processing and transfer because they can process the data on site before it is transferred to the cloud. This improves reliability and reduces data traffic in the cloud. Interface integration software can therefore be used directly at an edge gateway to convert data formats and translate interfaces between automation technologies (e.g. TCP/IP, Modbus, OPC UA) and cloud systems (REST).
Data security: The growing threat and the need for protection mechanisms
The world of IoT as well as IIoT is characterized by the fact that all network participants can supply and consume data on an almost mutual basis. This results in a variety of subsystems that are potentially at risk of becoming compromised and, as a security loophole, can endanger the entire network. At the same time, statistics show that attempts to hack systems using ever more professional methods have increased in recent years. It is also worrying that, according to a survey by Gemalto, only around half (48%) of all companies are able to detect a security breach in their IoT devices.1
Factory operators and machine manufacturer are therefore under pressure to develop mechanisms to protect their devices, software and infrastructure in the best possible way (e.g. by applying concepts such as endpoint security). Interface integration software and IoT gateways can be decisive components for this, as, like gatekeepers, they connect networks such as a production network and the cloud over the Internet. In addition to the appropriate price and optimum performance, operators also need to check the safety standards and support offered before selecting their suppliers, and call for suitable solutions. At the same time, it is important to protect own IT infrastructure and to continuously update the software used.
Your connectivity is our commitment to reliability and security
As developers of industrial software, we are very aware of the diverse challenges presented by modern production environments in terms of connectivity. That is why we are continuously developing our FabEagle®Connect interface integration solution to offer our customers functionality, security and reliable support over the long term. Proven combinations of hardware and software offer optimized solution packages, such as our connectivity bundle, which contains FabEagle®Connect and the Kontron KBox A-250 hardware gateway. Or our K-PORT IoT bundle, which enables secure device management across the entire network to optimize maintenance and update distribution. Bundled software and hardware solutions also offer enormous advantages for long-term support by the manufacturer, which can ultimately test and update add-on software packages in combination with interface drivers and operating system hardware in order to offer complete update packages.
1) https://www.infopoint-security.de/media/gemalto-state-of-iot-security-report.pdf, Page 9