VarGBS
Variable Route and Rail Brake Control for Marshalling and Hump Yards
Our variable route and rail brake control VarGBS is a real-time control system for hump yards. With VarGBS, you can control route and speed of each individual freight wagon until it comes to a standstill ready for coupling on the sorting siding. As a modular product, it has the flexibility to meet all your requirements in terms of performance, yard size and topology.
We support you throughout the entire life cycle of the system, e.g. with predictive maintenance, the replacement of single components and the complete replacement of the control platform (retrofit). In doing so, we can offer you various levels of service.

Customised to your needs - from small to high performance systems

in terms of size, equipment level and topology of your yard




Option for fully automatic route control or brake control

Option for conveyor systems in the sorting siding to increase the performance of your system

Maximize the life span of your rail brakes

Minimum maintenance for efficient use

Integrated maintenance function for early detection of maintenance needs

Remote support




Proven control system for 30 years

High availability, reliable shunting quality and fast throughput times

Renewal of the control technology during operation

Replacement of individual components, control cabinets or complete control platform

Designed and approved to meet SIL 2 safety requirements according to DIN EN 50128 (CENELEC)
VarGBS for a flexible range of applications
Route and rail brake control in marshalling yards
VarGBS variable route and rail brake control system enables precise speed control for each individual freight wagon during marshalling at marshalling yards to ensure smooth and efficient operations.
Route and rail brake control in industrial plants and train stations
When using VarGBS in industrial facilities and train stations, freight wagons are braked to the right speed safely and in a controlled manner to optimize logistical processes during train handling.
Conveying system control in marshalling yards and industrial facilities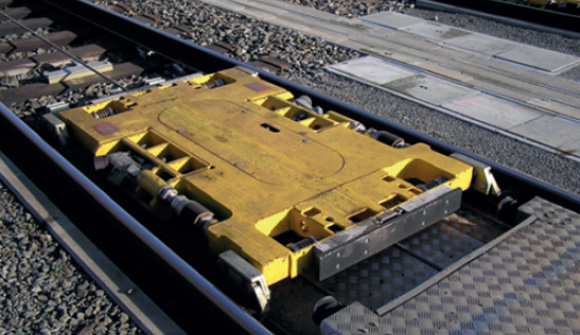 If VarGBS is expanded with the optional conveyor system control, the performance of the marshalling yard increases significantly with regard to the dispatched wagons.
This is what our customers say about VarGBS
"As a district manager for DB Netz, three things are particularly important to me: a reliable system, the availability of spare parts and effective communication with the supplier, especially in the event of unforeseen challenges. Since commissioning in 2016, Kontron AIS has reliably met all these requirements. Thanks to the VarGBS variable rail brake control, our marshalling yard is now running more efficiently and reliably than ever before. I have no hesitation in recommending VarGBS!"
Prequalification for train formation yards at Deutsche Bahn AG
Deutsche Bahn places high demands on its suppliers in terms of competence, performance, reliability and compliance. For this reason, every supplier goes through an extensive qualification process. Kontron AIS meets these high requirements and has been a prequalified supplier to Deutsche Bahn for many years in the area of software and has successfully implemented various projects in the area of brake and conveyor system control.
Open certificate (only available in german)
The maintenance staff of DB Netz AG can access the complete documentation, use the spare parts catalog and open support tickets via our maintenance and service portal.
Optimized control and monitoring for the efficient operation of train formation yards
Flexible and adaptable
Various topology profiles (pre-brakes and main-brakes)

Sorting siding brakes

End of track brakes and gradient compensation brakes

Hydraulic and electrodynamic rail brakes

Conveying systems
Comprehensive functions and self-monitoring system for maximum safety
Speed, distance and time calculation in real-time

Extended collision protection

Detection of potentially critical situations

Based on the determination of the rolling characteristic of the wagons, a prediction of the speed profile and rolling distance is calculated
Optimize processes with comprehensive data collection and transparency
Transparency through comprehensive data collection with documentation, logging and diagnostics for predictive maintenance

Operation and monitoring for operators and maintenance staff, even on mobile devices

Interface to dispatching system
Precise processes
Controlling wagon distance in the distribution zone and sorting siding

Target braking ready for coupling in the sorting siding

Gentle handling of the wagons
Functional components
Detection of wagon parameters

Operational sequence control

Axle data measurement unit

Weather station

Control of pre-brakes

Control of main brakes

Control of Sorting siding brakes

Control of Gradient compensation brakes

Track occupancy management on the sorting siding
Use of weather data from our metrological station
Weather management sensor for

Wind direction and wind force

Surface and air temperature

Relative humidity and precipitation intensity

Determine weather conditions using weather models for

Rail condition

Fog, dew and frost

Drying, sublimation

Ice formation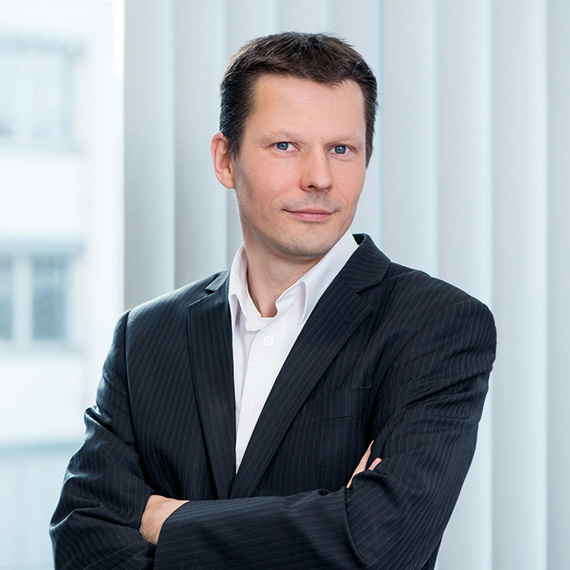 Roman Olwig
Sales Manager
Connectivity, Integration and Rail Automation