Keep an Overview at all Times
Release 5.8 of the ToolCommander® software framework increases the transparency of equipment control and visualization in the semiconductor industry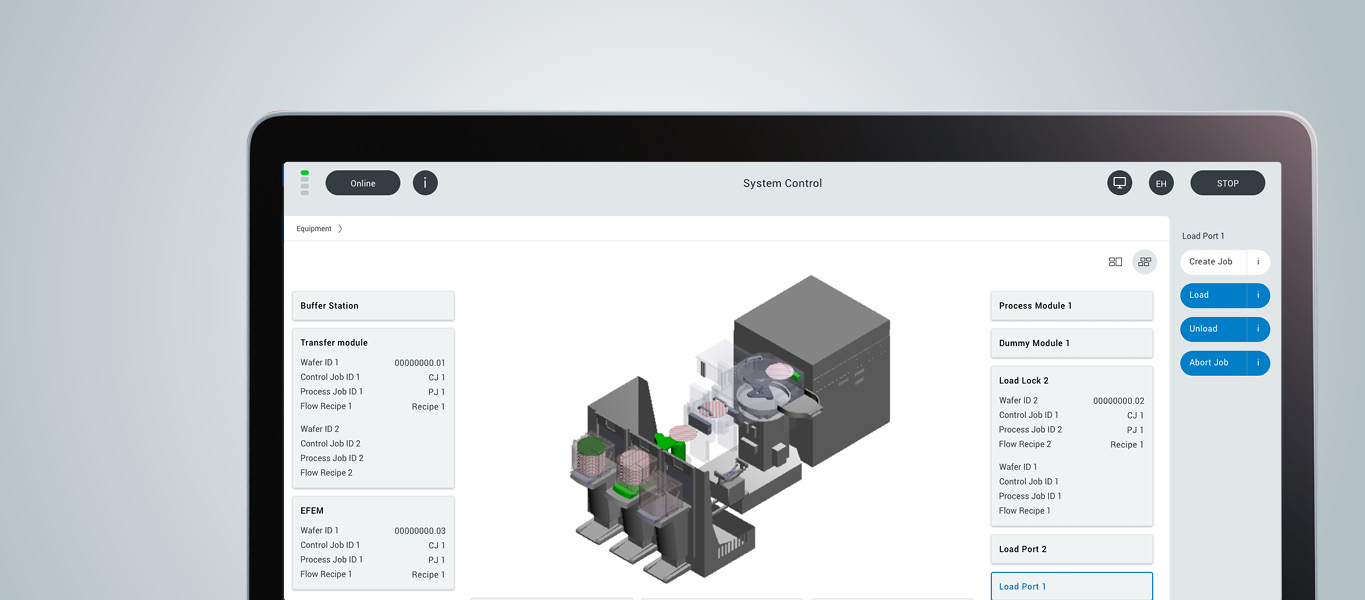 With the new release 5.8, the open software framework ToolCommander® offers machine builders maximum flexibility in terms of supplying their customers with tailored equipment control and visualization, for example in the semiconductor industry.
Develop completely independently.
Develop on a shared basis with free distribution of work packages to Kontron AIS depending on availability and experience.
Outsource development completely to Kontron AIS.
Various new features also provide factory owners as well as machine operators and service technicians with greater transparency for cluster, inline and batch systems. A new UI option provides permanent information about the quality of the data displayed so that potential system defects can be early identified and solved. With the unique ToolCommander® interlock handling, operators are always provided with detailed information in real time about locked actions, which can be analyzed more deeply with more information using the advanced system diagnosis. The graphical user interface also contributes significantly to the transparency and easy equipment operation. Based on customer feedback, numerous usability improvements have been made to the GUI in release 5.8. Active dialogs can be moved for better clarity, for example, so that values in inactive windows can easily be read. The trend display presents live as well as historical data both graphically and in tabular form. To individually configure the trend display, it is now possible to search and filter specific channels. Moreover, new scripts in ToolCommander® release version 5.8 support the definition of individual restore points or restore back-up databases to provide customers with reliable and intuitive data base backup.