Paperless Line Management and Batch Tracking
FabEagle®LC: New line controller release for GMP-compliant production control of pharmaceutical products and medical devices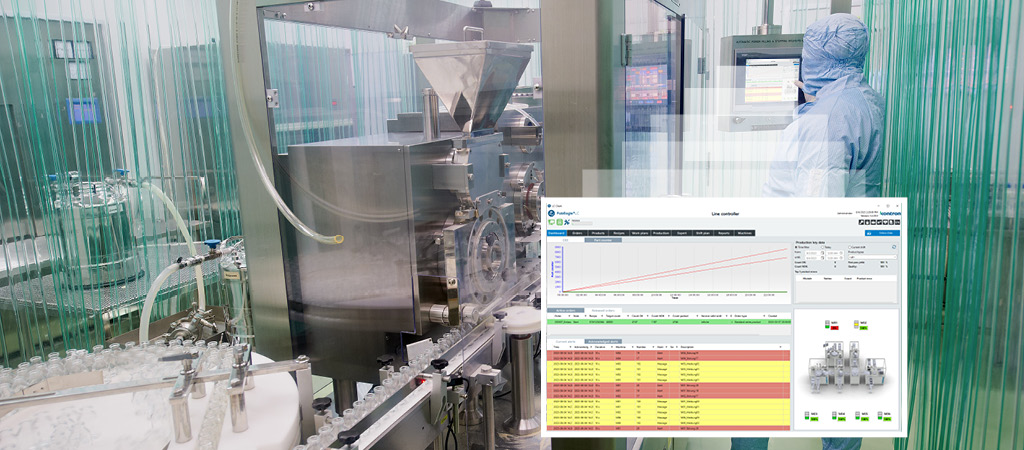 With the FabEagle®LC line controller for the pharmaceutical and medical technology industries, Kontron AIS offers a specially developed software solution for visualizing, managing, controlling, data acquisition and evaluation of production lines for medical devices and pharmaceutical products in a complex and highly regulated environment. The line controller enables production control and administration in accordance with GAMP (Good Automated Manufacturing Practice) and offers, among other things:
provision of tested recipes and parameters as well as digital checklists for the preparation and follow-up of production processes,

secure data acquisition for processes, products and machines for traceability,

comprehensive process assurance and documentation of batch approvals using electronic signatures,

tracking of changes to processes and recipes through software-supported approval processes.
The new version 5 of the specialized line controller solution now offers manufacturers even more freedom in digitalizing their production processes, addressing the current challenges of supply chain security and product availability in Europe. As extensions to batch reporting, more checklists and dialogs are available in addition to new reports for user-guided processing of tasks. The additional integration of long-term data archiving using an SQL database also enables seamless documented traceability so that quality records can be maintained over a long period of time. A new client application, which was developed specifically for manual workstations involving multi-stage manual packaging processes, also enables the tracking of work carried out down to the box or carton, including documentation. Thanks to the newly available EUROMAP 77 interface, injection molding machines for plastics processing can now also be directly connected. Moreover, a configurable dashboard allows users to freely arrange status displays and evaluations in accordance with their specific requirements for mapping processes and KPIs. FabEagle®Connect, the low-code integration solution from Kontron AIS, has also been integrated into the line controller version, which, in addition to interface integration, also ensures data buffering between the system components and the line controller.