Kontron susietec Launches New brand Identity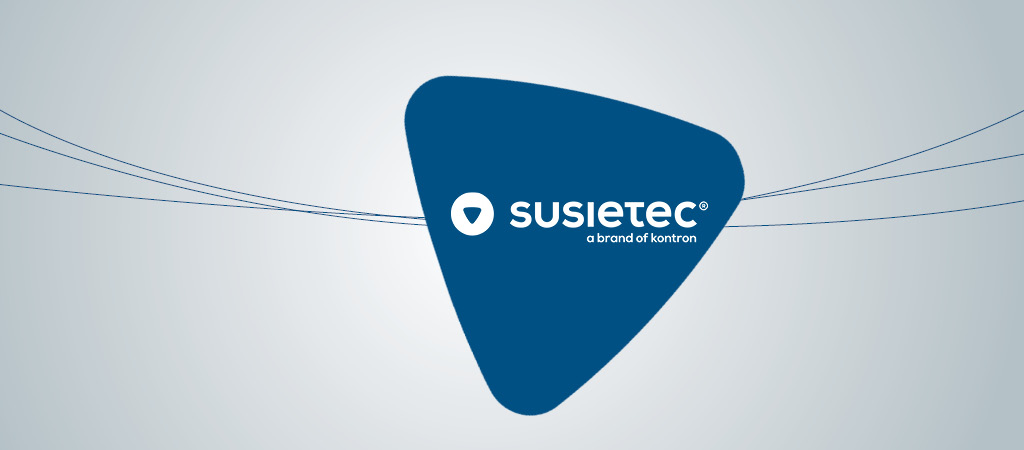 Kontron, a leading global provider of IoT/Embedded Computer Technology (ECT), is presenting itself with a new brand identity of the kontron susietec toolset as of today. With the rebranding, the Kontron brand is opening a new chapter in the development of customized, high-tech, customer-focused and innovative IIoT solutions - with the aim of bringing the key factors of digital transformation into focus.
Digitalization made easy: the kontron susietec toolset supports machine builders and factory operators in taking the decisive steps towards digital transformation. The combination of experienced software and hardware specialists from Germany, Austria and Switzerland makes it possible to create space for new, groundbreaking technologies - and thus to accompany successful digitalization projects worldwide.
Focus on the key factors of digital transformation
The rebranding brings the core of susietec into focus: The new logo represents the three key factors of digital transformation - software, hardware and expertise. The graphic implementation is based on the understanding of digitalization as a holistic approach, both in terms of color and content. Thus, the new brand image also reflects the claim towards the individual tools of the kontron susietec toolset, which provides digital solution approaches from a single source.
Bernhard Günthner, EVP, considers the rebranding an important milestone for the technology company: "susietec combines innovative software and hardware solutions with the know-how from numerous international digitization projects. The new branding focuses on this so far unique combination of software, hardware and expertise. In this way, we succeed in taking a big step towards the digital future."
New website immerses users in the world of IIoT
With the relaunch of the website, susietec is building on the new direction of the brand: A clear design, descriptive graphics and a functional configurator make www.susietec.com a platform where customers and partners can not only find information, but also dive directly into the world of IIoT and Industry 4.0. The optimized display on various end-devices enables simple and intuitive operation - even when on the move.
"We kept asking ourselves how we could create new added value for long-term collaboration with our customers and partners. Both the new brand presence and the new website are the result of a long, jointly executed development process", Günthner concludes.
Click here for the new brand identity of the kontron susietec toolset: https://www.susietec.com