This Was Our 22nd User Conference With the Theme "Security in a Changing World"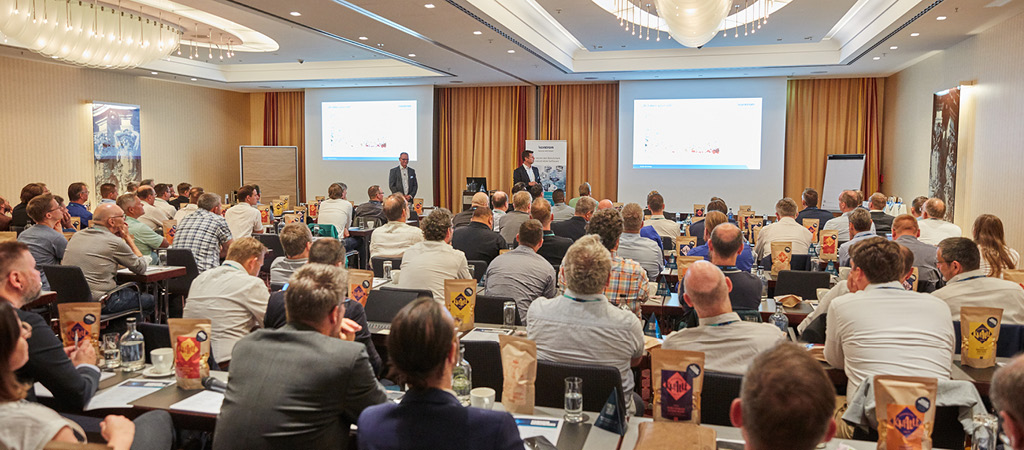 We were pleased that more than 150 participants accepted our invitation to the 22nd User Conference in Dresden to take a look at security in an ever-changing world.
This year we experienced a diverse program of presentations. For example, Madeleine Mickeleit introduced us to 3 lighthouse projects from the IIoT Use Case GmbH network, Marcel Leonhardt from Meyer Burger (Germany) GmbH gave us a deep insight into the scaling of MES systems in photovoltaics, Matthias Justus and Reinhard Steinbrück from the Helmholtz-Zentrum Dresden-Rossendorf e.V. showed us the software challenges of the superconducting electron linear accelerator ELBE, Niels Krauch traced InnoLas Solutions GmbH's path to a uniform, modular software framework to achieve growth and margin targets, and Richard Stegmann of ruhlamat GmbH answered the question of why mechanical engineering should embrace digitalization: to meet customer demands in the future.
In addition to the presentations, however, the focus is also on the exchange of ideas and the discussion of current and future developments in the various industries about the digitalization of machines and equipment. We have many opportunities to do so in the evening during the networking on the roof terrace of the FELIX in relaxed atmosphere.