New FabEagle®Connect Version Connects Shop Floor and IT Thanks to Low-Code Approach Even Without Programming Knowledge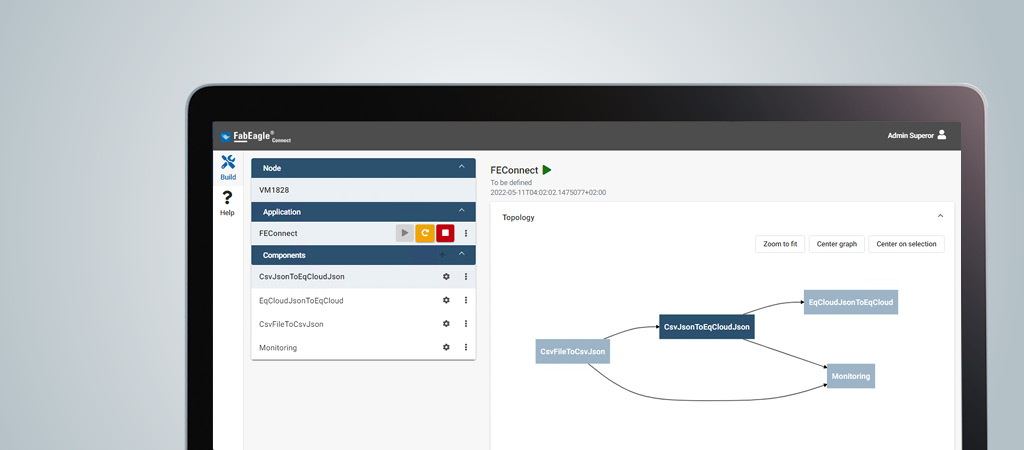 Thanks to a web client with a low-code approach, the latest version of the integration solution FabEagle®Connect now also supports user groups with limited programming experience. The open and flexible integration solution FabEagle®Connect reliably implements the networking of various interfaces of machines and lines in production environments with IT systems. In the current version 2, a web client is added to FabEagle®Connect for easy configuration of existing interfaces. These are provided clearly in the form of components that enable easy configuration of standardized interfaces such as OPC UA, REST, TCP IP, or MQTT in connection with dialogs. No programming ist needed to connect standard data interfaces. This saves time and money during integration, simplifies setting up new interfaces and enables efficient maintenance and expansion. At the same time, user groups that have so far had limited experience of programming are also given the opportunity to transparently integrate their shop floor into the IT world and ensure reliable real-time data exchange between the systems.
Thanks to guided configuration dialogs and a topology view of all linked components, interfaces between machines, databases, and cloud systems can be implemented after just a few minutes of training. The import and export of existing configurations allows efficient duplication and implementation into new systems. The integrated user administration of the web client protects against unwanted access and adjustments. By logging events, the causes of errors or connection interruptions can be traced permanently at any time.
With the aim of a future-proof and expandable solution, the new version of FabEagle®Connect naturally retains the option of programming own interface and logic components under C#.
For more information, please visit: FabEagle®Connect