Cloud-Based Production Control System: An Insight into the Kontron AIS AllMeSa Funding Project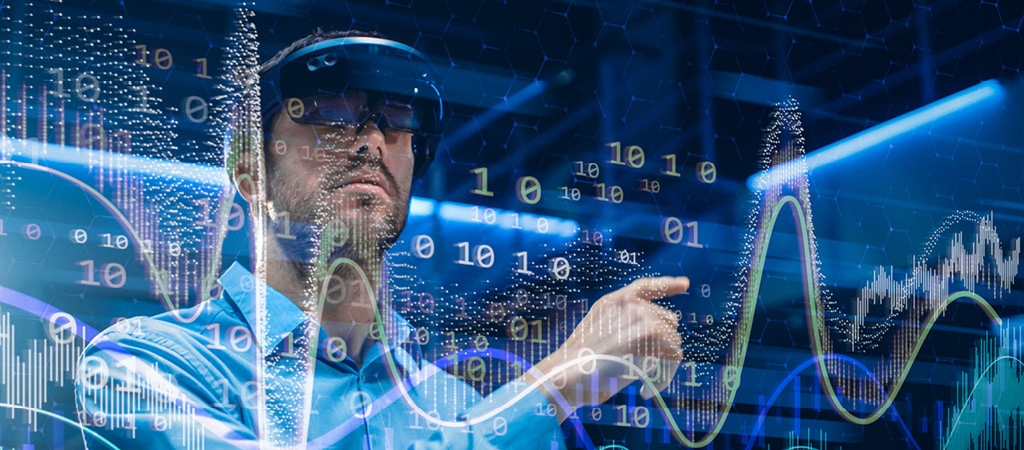 AllMeSa – one network, one objective
Under the tagline "Technology beyond the limits," eight industrial companies and three research institutes in the Chemnitz-Dresden region have come together to form the AllMeSa (Mechatroncis Alliance Saxony) research network with an innovative growth core. They are developing solutions and technologies for manufacturing mechatronic products of the future.
By 2025, the network plans to be one of the world's top 20 providers of technological solutions in terms of technologies for manufacturing, assembly and handling, measurement and testing, as well as connectivity, established in the manufacture of future high-performance mechatronic components for new drive and energy concepts.
Cloud-based production control system: challenges and goals
In order to consistently shape innovative research, Kontron AIS is active in many research projects throughout Germany as a provider of industrial software for cross-industry automation solutions. As part of the AllMeSa project, the focus was on the development of cloud-based production control using AR technology. There were various challenges and objectives:
Delivering data in real time

Processing high volumes of data

Designing a cloud-based system for software-as-a-service (SaaS)

Integrating users with a flexible system featuring AR on smartphones, tablets and smart glasses

Making data available over the long term for the entire service life of the product (>= 20 years)

Covering the entire value chain
To implement this, it was also necessary to find a way for flexible individual production up to lot size 1 while maintaining the cost structure of mass production. This requires an IT structure with strong connections along the entire value chain. Conventional on-premises systems are not particularly suitable for this, as the related interface issues require a great deal of integration work. Cloud-based systems, however, have an advantage. Their data is stored outside the company and can also be made available to several partners involved in the value chain at any time using compatible interfaces. A multi-client cloud system that enables collaborative data storage is a decisive factor for the concept.
Multi-tenant cloud system
With a multi-tenant cloud system provided as SaaS, many customers will be able to use a cloud environment together in the future and share the costs. A decisive factor is to protect sensitive data using dedicated customer accesses. The focus here is on a secure and encrypted setup and transmission in order to prevent other customers from viewing the data and to ensure that it is separated.
Kontron AIS has solved this by containerizing the database, which stores customer data in separate, independent containers. Communication between the customer's system and the cloud system has been implemented using a standardized REST API. Using standardized technologies and open-source software in this way enables a high level of data security.
Collaborative data management
Within each customer container, the data needs to be made available to all participants. A data management system has therefore been integrated that enables the container owner to release data to other users and make it available in the respective databases. This means that future customers, for example, can exchange various information with suppliers at any time. The owner of the container is able to define the scope of the shared data. The high level of security of the data management system was achieved by:
User-friendly domain administration

Different levels of visibility for different objects and machines

Secure management of views and rights

Modern data management using an ORACLE database

Using parallel containers with customized views for different participants
In order to ensure a high level of user-friendliness at the same time, easy-to-use administration has been implemented as delegable user admin for each individual user with their rights and views.
AR – the solution for high volumes of data?
The volume of data to be processed by machines and systems is constantly increasing. The conventional methods of displaying this information in the form of printouts, screens or similar visual aids is often no longer sufficient today to represent and transmit the complexity of the data. A new, easy way of interacting with machine operators is therefore required. As part of the funding project, Kontron AIS investigated two different applications for the use of augmented reality for this purpose: AR smart glasses as well as smartphones and tablets. Using these devices, the data can be displayed in relation to the operator's location, viewing angle and superimposed over the real image.
During the project, it became apparent that the use of AR eyeglasses can be beneficial, particularly in plant maintenance, to display relevant information to employees at specific locations. HoloLens® from Microsoft® was used for this purpose. These AR smart glasses have a stereoscopic display as well as head tracking and an iris scan. The disadvantage of this solution is the high purchase costs and the higher acceptance threshold because this is currently still an unfamiliar type of use. art.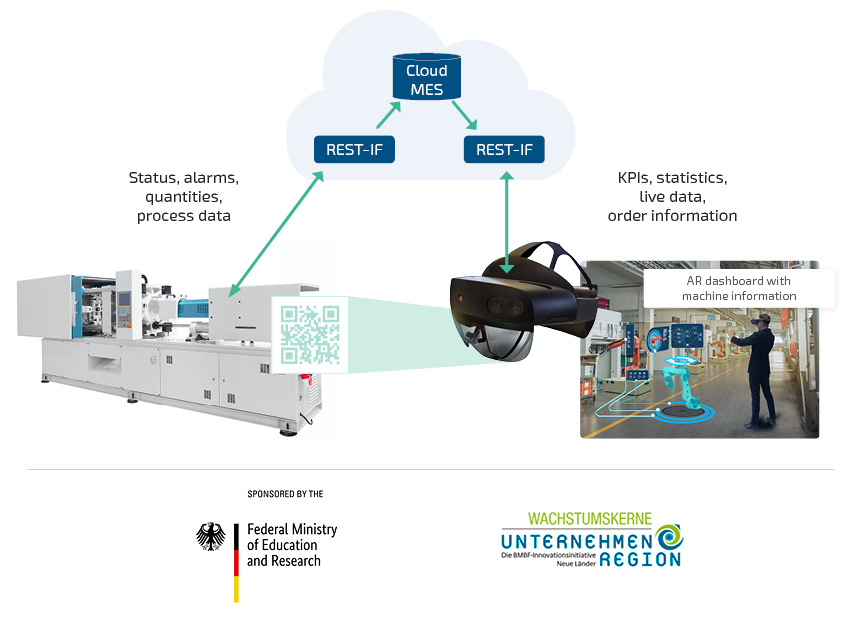 Another approach is to use smartphones and tablets, where the AR elements can be added to the real image from the device's camera and provide the appropriate information on the display in the right location. Apple® provides the ARKit® software platform for this type of implementation. Together with Unity® and C#, complex information can be easily conveyed. In the final production control system, an automatic scan of Data Matrix Codes (DMC) enabled a status panel to be displayed that makes it easier to maintain and repair systems. This panel contains lists, charts, buttons, and other basic elements on its interface that users can interact with.
Regardless of whether operators use AR smart glasses, tablets, or smartphones – augmented reality technology delivers exactly the data that is needed to assist on the current activity, within the user's field of vision, and therefore supports their work without the need to change focus. At the same time, significantly more complex data can be transmitted, because the AR projection can be directly compared with the physical object. In addition to operating tasks, this also significantly simplifies the maintenance or repair of machines. Malfunctions and additional information can be virtually displayed at any location on the machine. Service technicians on site can therefore display data and interact with the machine without taking their eyes off the system. AR elements used in future production control systems are designed to complement a web interface, but not yet completely replace it.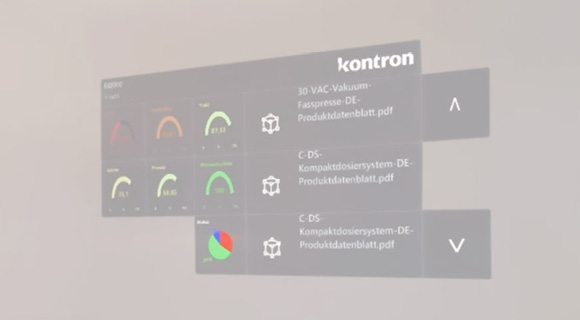 Artificial intelligence supports quality control
Also included in the funding project, Kontron AIS examined the possibilities of artificial intelligence in quality control and subsequent data evaluation. The objective is to support technicians in quickly and easily detecting the components of a product and providing the necessary details of the work required. For this purpose, an artificial intelligence system for image recognition (Computer Vision) has been trained to recognize components and display the serial number of the product. The machine learning method Deep Neural Network was used to train the system for object recognition. The AI system immediately compares the identified components with a predefined specification and shows the technician any deviations. Using Intel® Edge Insights for Industrial Framework and the trained AI model supports and improves quality control.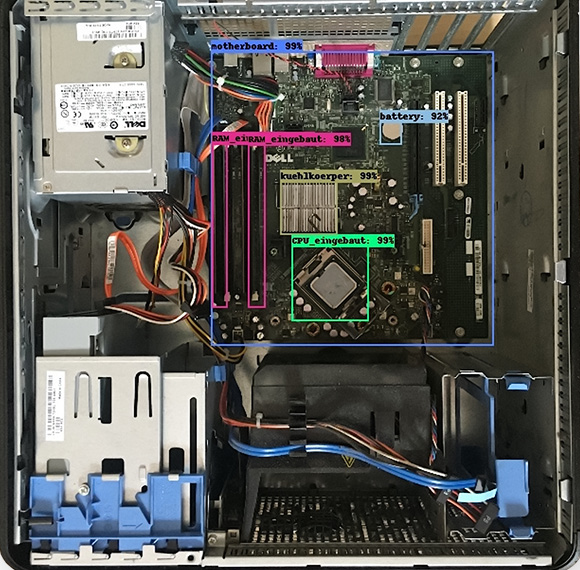 Innovative research for future products
The AllMeSa research project was a very good opportunity for Kontron AIS to work with partners in industry and research and to carry out new innovative research. The production control system they developed was connected to a project partner's machine as a demonstrator and tested with the rest of the simulated line under real conditions. These field tests will drive the further development of the cloud-based solution. The findings collected during the project will help to improve future Kontron AIS products and make them ready for the market.
More information about the research project: www.allmesa.de
Would you like to find out more about the various Kontron AIS research projects? Then send us an e-mail.