We Are One of the Top 3 Employers in Dresden!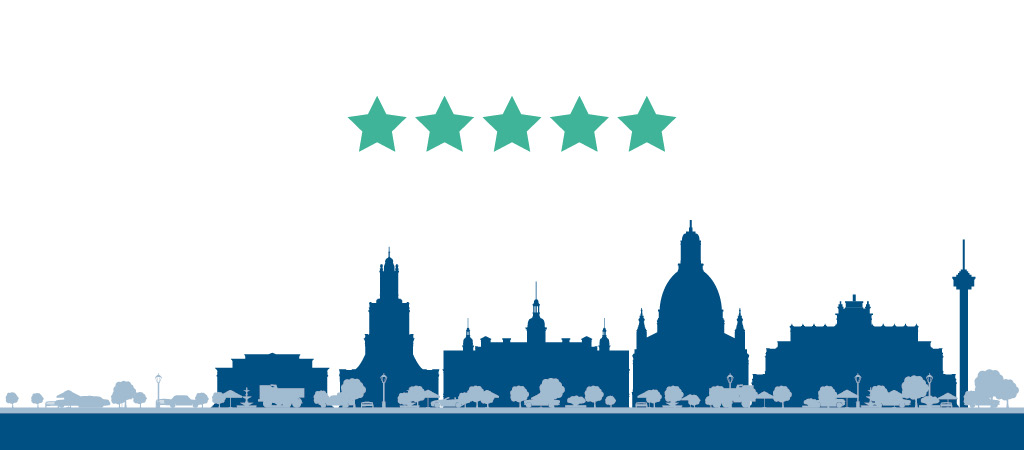 Who are the best employers in Dresden? According to a recent study by the kununu platform, Kontron AIS is one of the top 3! For us, that is a great praise and the affirmation, that we are doing many things right. Our general managers Michael Jacob and Dirk Sauer explain, what exactly these things are.
In times of a shortage of skilled personnel, one is really spoilt for choice. For anyone looking for a new challenge, kununu often provides initial insights into companies and their culture.
For Dresden, kununu has now determined the best employers. Ratings from former and current employees were considered in the categories of career and salary, corporate culture, working environment and diversity. In the ranking, Kontron AIS made it into the top 3 of the best employers in Dresden.
After more than 30 years on the market, we are one of the top 3 employers in Dresden. Micha and Dirk: How are you doing with this result?
Dirk: Amazing! It's great to see such a positive result of the management and the department and team leaders over the past years and to get feedback in this way that our colleagues are feeling very comfortable with us. We have done a great deal to achieve this in recent years. The job market of the future is an employee market, that will arise even more in the coming years with the disappearance of the baby boomer generation. Particularly in view of the shortage of skilled personnel, we have acted in many areas to keep fluctuations to a minimum and at the same time to become an even more attractive employer.
Micha: Exactly, the result is really great, and we are very proud that we have achieved this together. In the region in and around Dresden, there are many likewise innovative and often larger companies that are all looking for qualified staff. So, the competitive environment is quite tough, and we are countering this with modern corporate management and culture.
Kontron AIS stands out positively from the crowd – what is being done to achieve that?
Dirk: We put a lot of effort into creating a great working environment that is characterized by a high degree of transparency, a basic trust in the abilities of our colleagues, and a high degree of freedom to make decisions. We offer interesting and exciting tasks, attractive salaries, a variety of development opportunities within the company itself and for further training.
Micha: And not to forget: With our industrial automation software, we are building bridges to the future and actively helping to shape the smart factories of tomorrow. This is a really exciting and attractive scope with great growth potential. This also makes us a very reliable employer with a secure future. The potential, the enthusiasm of the people behind our software solutions and the equal cooperation makes up a lot of our company and are also actively communicated to the outside world by our employees – a modern corporate culture like ours also thrives on this.
Keywords work-life balance and corporate culture. What does that mean at Kontron AIS?
Micha: At Kontron AIS, work-life balance doesn't just exist on paper, but is actually practiced. This includes flexible working hours in order to balance private and professional life at any time or the option of choosing between working remote and in the office. In addition, we are on first name basis – from trainees to general management. This encourages open discussions and reduces inhibitions. We also offer our colleagues a wide range of benefits. From wedding and baby bonuses to a monthly 44-euro tax-free recharge on a voucher card to the annual children's Christmas party and the summer party for the whole family.
Dirk: We pay attention to health, for example, with ergonomic office and technical equipment and weekly massage appointments. We also focus on this topic once a year at our Health Day – from smoothie bars and mindfulness to yoga and adventure walks – there's something for everyone.
Micha: And don't forget our popular barbecue rounds with delicious bratwurst and cheese after short insight presentations from our different departments, which keep our already almost 200 colleagues up to date and enable them to look beyond their own noses. And of course, we also offer the obligatory fruit basket, the Job Ticket, bicycle leasing with JobRad, the annual Christmas party and a discounted membership in the fitness center.
Curious now? If you would like to see our corporate culture for yourself and become part of our team, you can find our vacancies here.